Click here to view Archived Services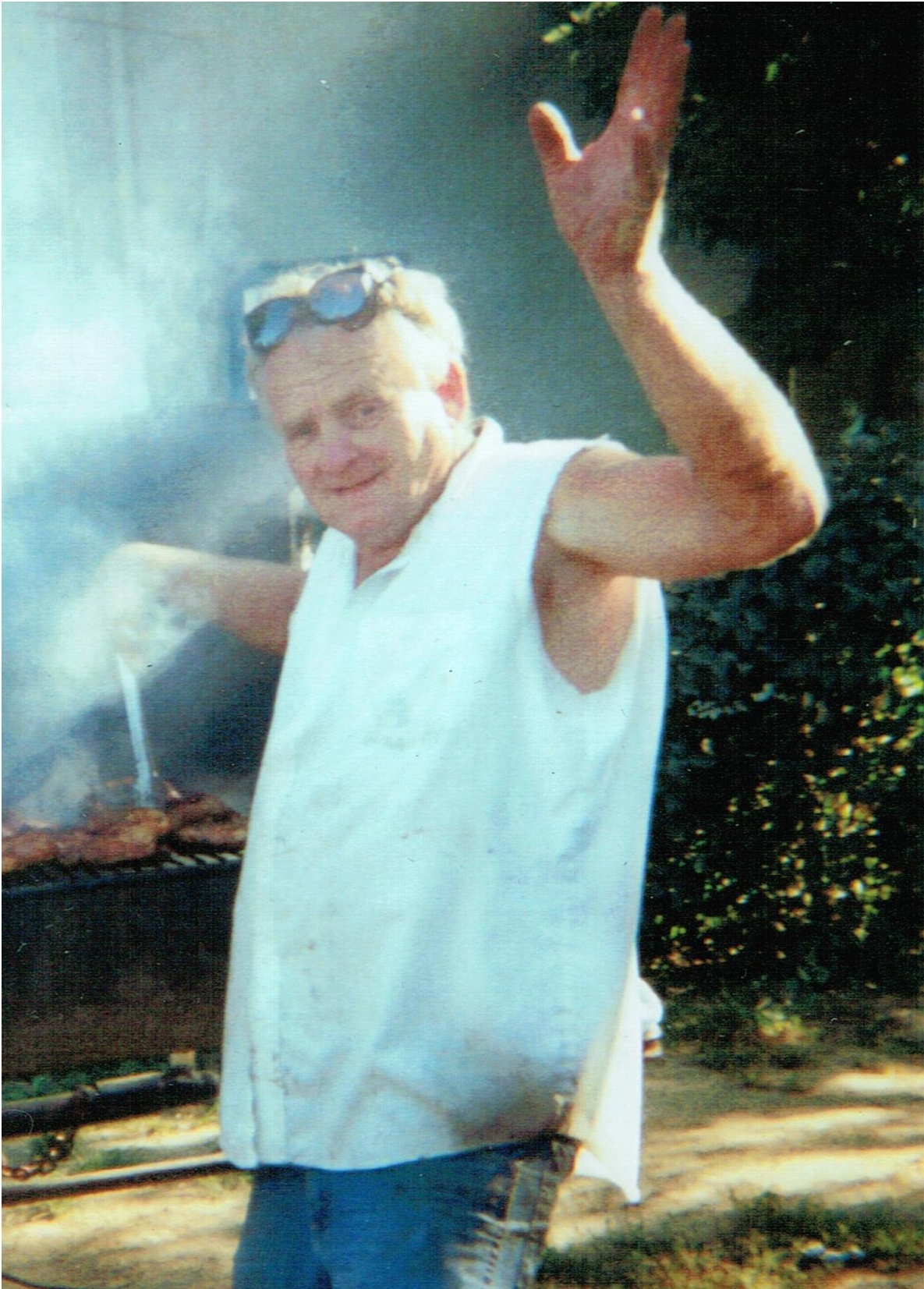 David "Mike" Butler - Print this obit
David Michael "Mike" Butler was born on July 20th, 1943 to Fred and Irene (Freese) Butler. He found his wings to the Lord on August 8th, 2015 surrounded by his loving wife Michelle (Shelly) Butler, and his beloved son Darin (Fallon) Butler of Whittier California.
He is survived by his siblings: Robert (Shirley) Bott, SF, Barb (Duane) Fines, Badger, SD, Lisa Spielman, Dale Butler, and Holly Butler (Mark) Ritter, all of Sioux Falls. He was loved by many nieces, nephews and many dear friends. He was preceded in death by his parents, grandparents, his brother Rick "Mad Dog" Butler, and an infant sister.
Mike had a great love for his animals, Pecos, Jack Dog and Princess; but his greatest love was cooking for anybody and everybody; it was not unusual to have family and friends over for picnics, morning biscuits and gravy or just feed friends coming in and out. There wasn't anything he didn't do, and nothing he wouldn't try. He will be remembered for his honesty, integrity and his love of life.
Visitation with family present will be Tuesday, 5-8 PM at Barnett-Lewis Funeral Home. A Funeral Service will be Wednesday, 2 PM at Barnett-Lewis Funeral Home.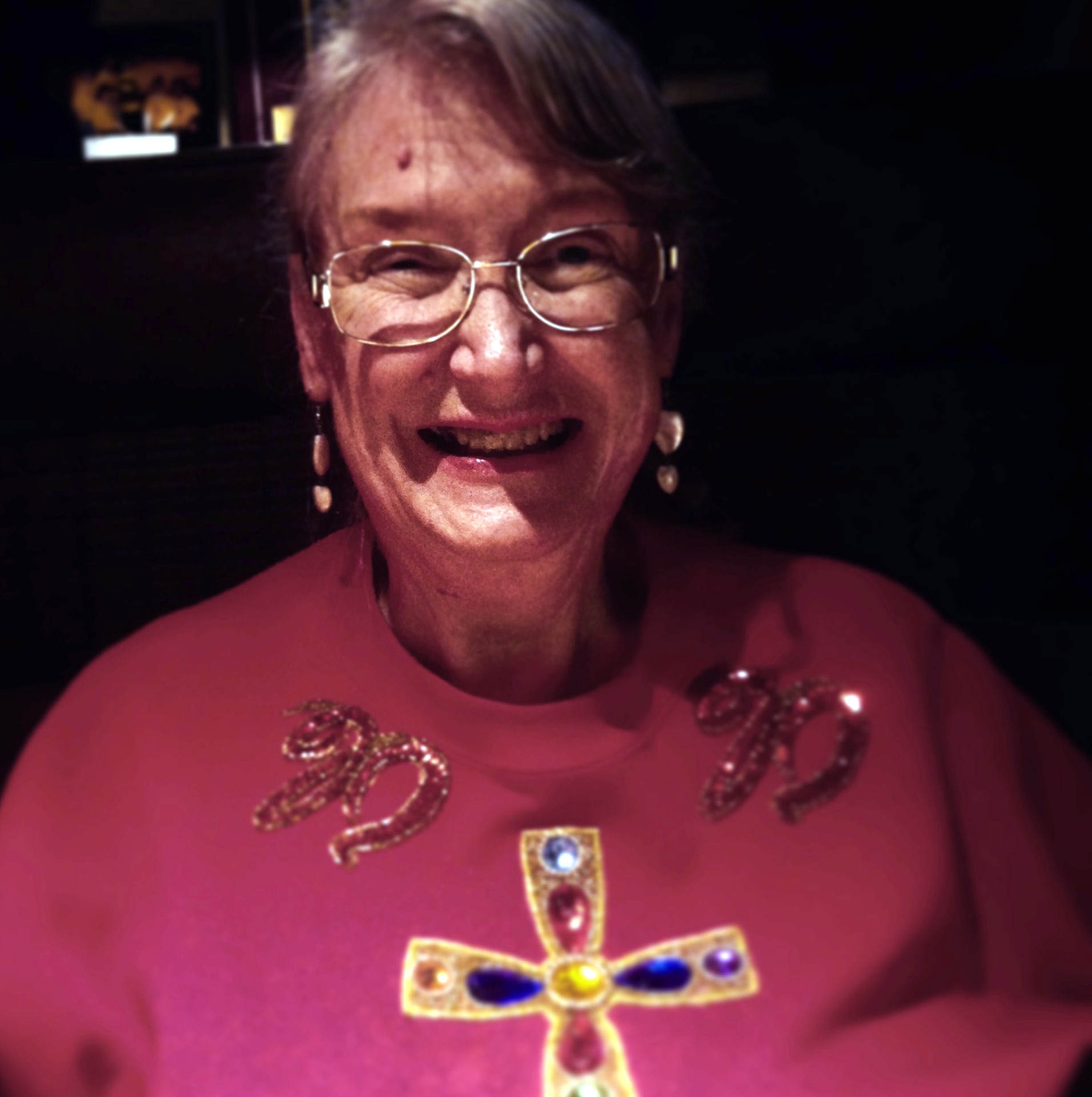 Carol Trevvett - Print this obit
Carol Mann Trevvett, 69, was received into the Lord's arms on Thursday, July 23rd, 2015 at the Doughtery Hospice House, Sioux Falls, South Dakota.
Carol was born on January 5th, 1946 in Richmond, Virginia as the daughter of Curtis and Marie (Gay) Mann. She was raised and educated in Richmond and then fell in love with a music teacher. Carol married John "Shep" Trevvett on August 12th, 1967. After she received her Master's Degree in Clinical Psychiatric Social Work from Virginia Commonwealth University in 1971, she counseled teenagers and families for many years at Central State Hospital in Petersburg, Virginia.
Carol moved to South Dakota in 1982, made her profession of faith in the Dominican Order in 1988 and is associated with the Irish Dominicans in Dublin. Her time in South Dakota was spent working as a cook for several priests and providing comfort to those who were suffering. In her spare time, she enjoyed writing stories and spiritual reflections, praying, cooking, and caring for her cat, Jazz. Carol's greatest joy was being a wife to Shep and a mother to her daughter, Annamarie.
Carol is survived by her brother: Jay (Sam and Riley) August of Columbus, O.H.; brother-in-law: David (Melissa) Trevvett of Brookline, M.A., and their son, Philip Trevvett of Providence, R.I.; her sisters-at-heart: Gae (Joe) French, Renae (Greg) Green, and Mary Christensen all of Sioux Falls, S.D.; along with special friends: Pam Martin and Ginny Samuel of Richmond, V.A.; Tom and Darlene Kaffar, Humboldt, S.D.; Dominican Sisters: Margaret Muellenmeister and Marie Virginia Walters of Sinsinawa, W.I.; and her daughter, Annamarie Trevvett of Brookings, S.D. Carol was preceded in death by her grandparents, both parents, and her loving husband, Shep.
Visitation will be Monday, 5 PM at Barnett-Lewis Funeral Home with a Scripture Vigil and Rosary at 7 PM. Mass of Christian Burial will be Tuesday, 10:30 AM at St. Katharine Drexel Church.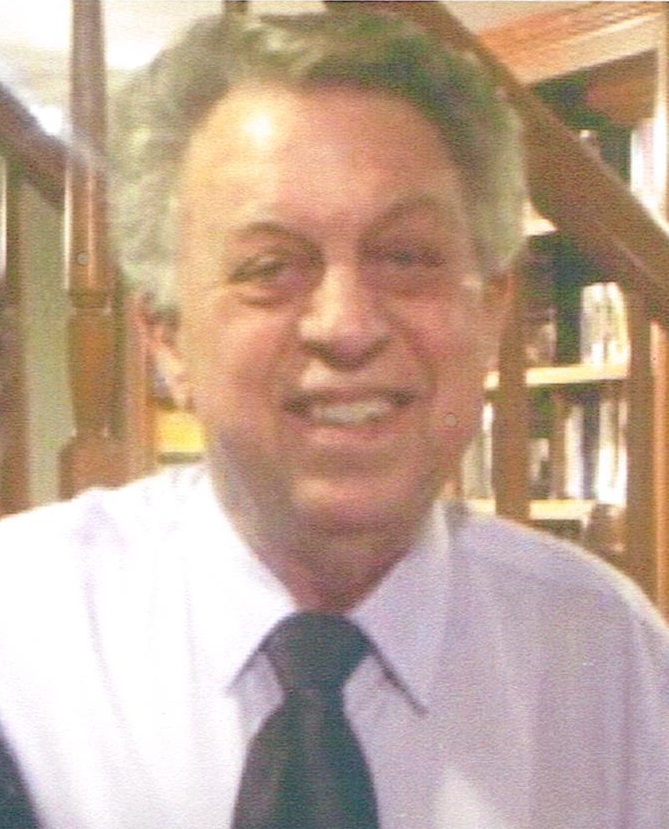 James Engberg - Print this obit
James Engberg was born in Beresford, SD on June 8, 1942 and farmed near Centerville, SD with his family. He married Sharon Kroger in 1963, and they had five children together. As a young man, James gained experience and education in the printing industry. James started the printing program at Southeast Technical Institute in Sioux Falls and taught Graphic Communications in the program for seventeen years.
He was preceded in death by his parents: Howard and Matilda Engberg; and brother: Harold. He is remembered by his wife: Sharon; and five children: Tamara Hanscom, Sandra Robar, James Engberg, Penny Petersen and Mary Honerman; twelve grandchildren, three great-grandchildren, and two brothers: John and Bill Engberg.
James was an excellent father and grandfather and will be dearly missed by his wife and children. He was the center of their lives, and the lessons he taught and advice he gave will always be treasured in their hearts.
Visitation with family present will be Friday, 5 - 8 PM at Barnett-Lewis Funeral Home. Mass of Christian Burial will be Saturday, 10 AM at St. Michael Parish.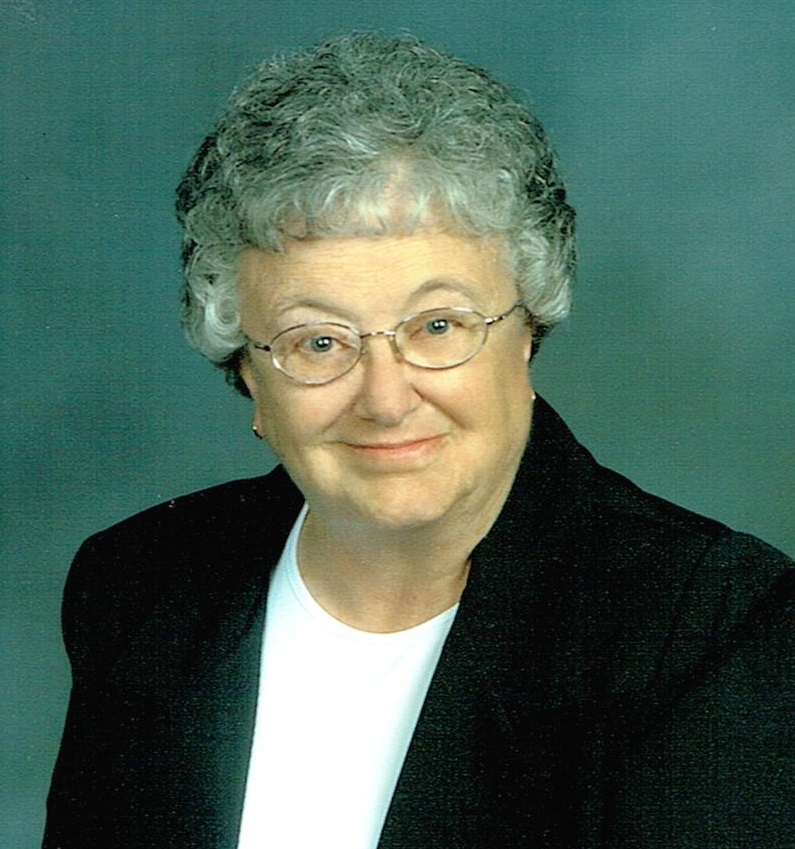 Helen Gustaf - Print this obit
Helen Gustaf, 84, passed away July 20, 2015 at the Good Samaritan Village in Sioux Falls. She was born on December 25, 1930 to Ira and Bernice (Holdern) Dutton in Algona, Iowa.
Helen graduated from Algona High School in 1948. She was united in marriage to Paul Gustaf on June 1, 1950 at St. Cecilia Catholic Church in Algona, Iowa. She worked for a time at Dickinson Bakery in downtown Sioux Falls.
Helen was an avid bowler, camper and square-dancer. She loved to knit. She loved to read. She had notebooks upon notebooks full of all the books she read, listed by year, title and author. Helen was a good friend to everyone she met. When she greeted you, it was always with a smile and a hug.

Being a Christmas baby, Helen loved that holiday. She has a lot of Christmas decorations. She also enjoyed Halloween. For many years, she made popcorn balls for all the kids in her neighborhood.
Helen was a member of St. Michael Parish, Catholic Daughter of the Americas and a Life Member of the Ladies Auxiliary to the Veterans of Foreign Wars. She was also a volunteer on the funeral lunch committee at St. Michael Parish.
Helen is preceded in death by her parents, husband; a sister: Katherine Peterson; brother: Harold Dutton and an infant brother. She is survived by a sister-in-law: Emma Lou Dutton; two nieces and three nephews. 
Visitation will be Thursday, 5:30 PM at Barnett-Lewis Funeral Home with a Catholic Daughters of the Americas Rosary at 6:30 PM. Mass of Christian Burial will be Friday, 10 AM at St. Michael Parish.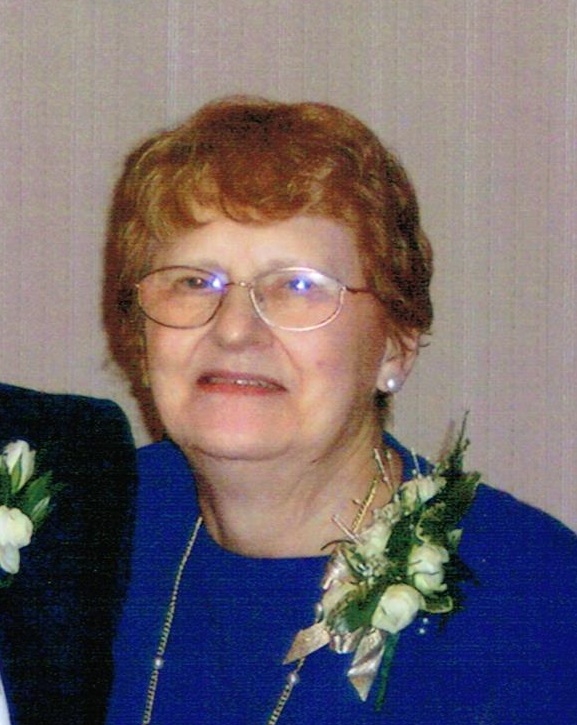 Rosella Murray - Print this obit
Rosella "Rosie" Mae Murray (Jasnoch) was born September 24, 1933 in Farwell, NE to Martin and Rose Jasnoch. She was raised in North Platte, NE and received her education at St. Patrick Catholic School.
Rosie was united in marriage to William "Bill" Murray on February 4, 1956 in North Platte, NE. The couple also made homes in Lincoln and Omaha, NE prior to moving to Sioux Falls, SD in 1970 with their seven children.
Rosie was a devoted wife, mother, and homemaker. In 1971 she began a twenty-five year career as a waitress at the airport Holiday Inn. Family and faith were the priorities of her life; she found great joy in cooking Sunday dinners for her children and grandchildren. She was also a member of the St. Joseph Cathedral Parish.
Rosie was a loving daughter, sister, wife, mother, grandmother, great grandmother, aunt, and friend who will be deeply missed.
Grateful for sharing her life are her husband: William Murray of Sioux Falls; her children: Therese (Jim) Berg of Sioux Falls, Katie (Paul) Dylla of Olathe, KS, Robert Murray of Sioux Falls, Mary (Bryan) Anson of Watertown, SD, Janelle (Doug) Kott of Iowa Falls, IA, Chris Murray of Sioux Falls; grandchildren: Jared (Amanda) Berg, Jon (Abbi) Berg, and Jackson Dylla; great-grandchildren: Asher and Jonah Berg; sisters: Jean Waltemath and Sharon Jasnoch; sister-in-law: Pat Saylor; as well as many nieces, nephews, and friends. Rosie is preceded in death by her son William Murray; parents: Martin and Rose Jasnoch, and William and Nellie Murray; sisters: Dorthy Curtis,replique rolex Florence Milroy, and Annabelle Schultz.
Visitation will be Monday, 5 PM at Barnett-Lewis Funeral Home with a Scripture Vigil and Rosary at 6:30. Mass of Christian Burial will be Tuesday, 10:30 AM at the Cathedral of St. Joseph.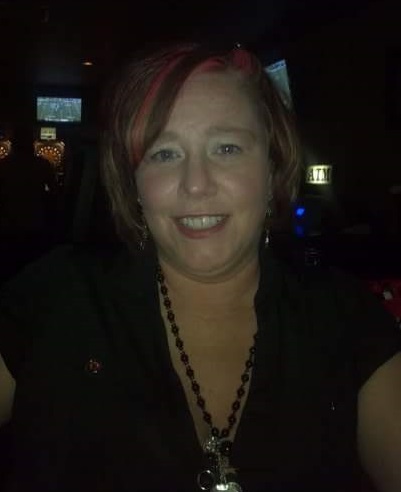 Kathryn Marie Fitzgerald - Print this obit
Kathryn Marie Fitzgerald, 40, of Sioux Falls, died unexpectedly at her home on July 8, 2015. She was born May 2, 1975 in Sioux Falls to Dale and Mary Kay Fitzgerald. Kathy attended Cleveland Elementary, Whittier and Washington High School. She attended college classes at STI for Nursing.
More than anything else in the world, Kathy loved her five children. She was very outgoing and struck up conversations with people everywhere she went. She loved to talk to people.
Kathy loved watching movies with her children especially the Wizard of Oz and Pocahontas. She and her son Tyrique recently adopted three kitties, Orange Crush, Isabella and Paradise. Hello Kitty and Eeyore were her favorite characters. Kathy's favorite flowers were roses and tulips. Music brought her much peace. Her favorites were country music and rap. Kathy is described by her friends as a person who would make you laugh, cry, or get angry. While she could be stubborn and push your buttons, she loved with just as much passion.
Kathy is survived by her five children: Calissa Crichton, Tyrique Fitzgerald, Marqueez, Jaedyn and Kayahna Hatter; their father: Antonio Hatter; her father: Dale Fitzgerald; brothers: Rick and Scott Fitzgerald; nieces: Hannah Renshaw and Alexia Fitzgerald, many aunts, uncles and cousins. She was preceeded in death by her mother, Mary Kay, and maternal and paternal grandparents.
In lieu of flowers, memorials will be directed to a fund for the support of Kathy's children.
Visitation will be Sunday, July 12 from 6-8 pm and a Funeral Service will be Monday, July 13 at 10:30 am both at Barnett- Lewis Funeral Home. A complete obituary is available at barnett-lewis.com.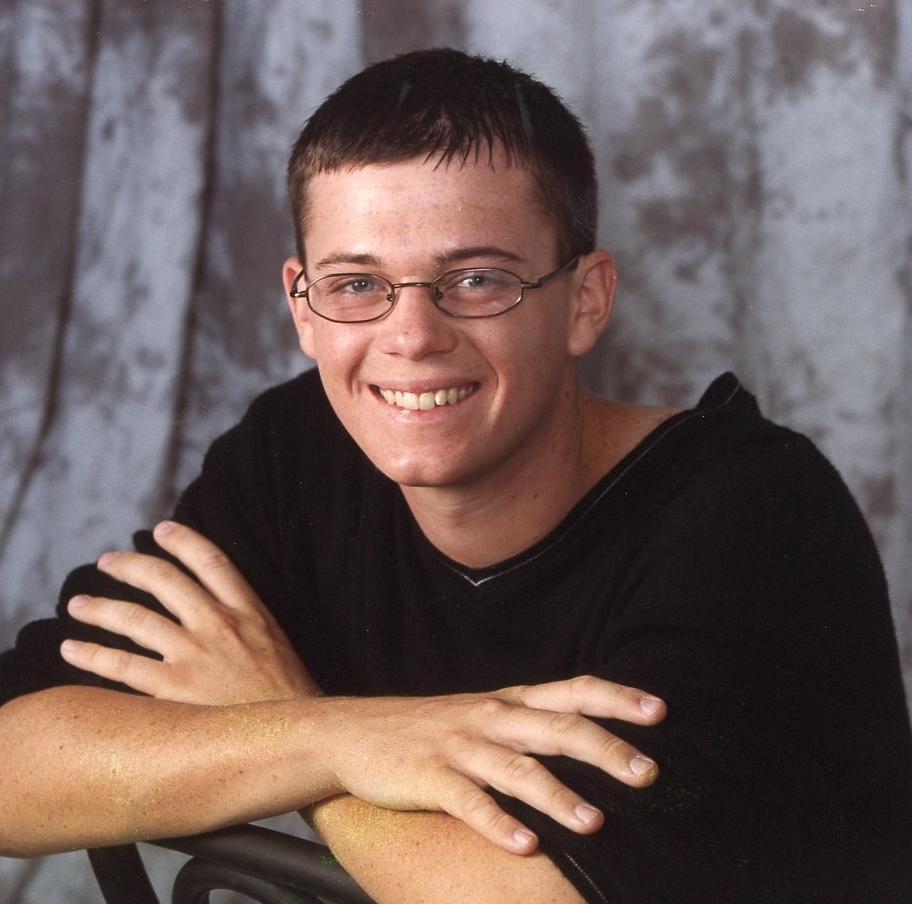 Royce Michael Larson - Print this obit
Royce Michael Larson was born on February 12, 1984 in Sioux Falls. He passed away by natural causes at his home.
Throughout his life, Royce battled the usual problems that brittle type one diabetes will bring. After numerous 911 calls through the years, the paramedics would likely say: "Oh, I know him- that's Royce!"

But Royce's physical challenges went well beyond the usual- an unexplained high platelet count which caused a serious heart attack, the result of a blood clot, to a hospital stay to deal with an auto-imune liver disease. His most recent struggles were with short term memory loss, brought on by brain damage from a severe hypoglycemic event.

Royce's love of music, especially rock and roll, pulled him through all of these. Be it teaching history of rock and roll, or participating in a karaoke event, or locking horns with someone in a defiant battle of trivia ("Yeah, but who did it first, and what year?"), Royce always had music in his life, somehow.

On July 5th, 2015, at age 31 years, 4 months and 20 days, Royce was welcomed into rock and roll heaven, and we know they have a hell of a band. Now they have a new singer.

"If you believe in forever...."
We do believe in forever, and with Royce's spirit in the lead, we are establishing the Royce M. Larson Music Scholarship Endowment at the University of Sioux Falls.

Those wishing to contribute can do so by contacting the USF Foundation office directly. If this is your choice, and we hope that it will be, please ask your employer if they have a scholarship matching program. Please contact USF if there are any questions.

Royce is survived by his mother: Lynda (Charles) Kniffin, father: Lance (Mary) Larson; brothers: Chris Larson, Max Larson and Charley Larson; grandmother: Dolores Larson; grandparents: Tom and Rosemary Savage; uncle Jeff and aunt Denise Savage; uncle Tom and aunt Nancy Savage; uncle Lee and aunt Mary Bolen; aunt Linda Heintz cousins: Brittni, Haley, Megan, Darienne, Isabella, Steve, Robert, Kristi, Tawnya, Rickae and Cassandra; several great-aunts and uncles; godmother Maricarrol Kueter. He is preceded in death by: grandfather Delbert Larson; great-grandparents: Walter and Cleo Savage and Arthur and Hazel Robinson.
A Celebration of Life will be Friday, 2-6 PM at Barnett-Lewis Funeral Home.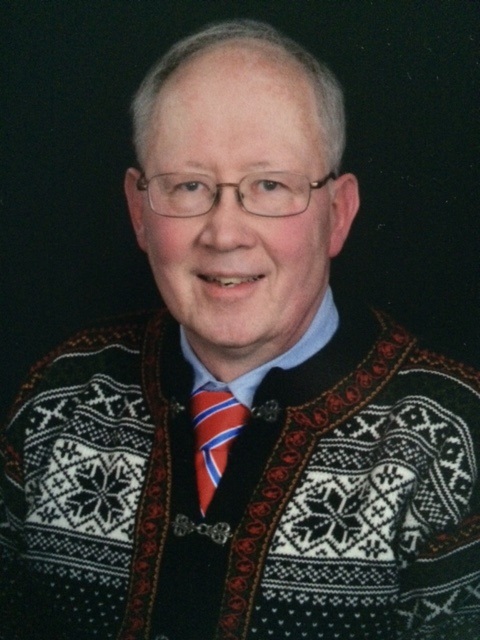 Paul Michael Chekola - Print this obit
Paul Michael Chekola, 67, died on June 29, 2015 at the VA Medical Center in Sioux Falls with his family at his side. A family-led memorial service will be held at 3:30 PM on July 12, 2015 at Our Savior's Lutheran in Sioux Falls with Pastor Jared Rakness officiating. Following his wishes, burial of his ashes, mixed in the soil of a fruit tree planting, will take place early Fall on Lutheran Outdoors property in the Custer, South Dakota area.
Paul was born on July 20, 1947 in Brooklyn, New York, the son of Michael and Gerd (Nygaard) Chekola. He was baptized and confirmed at Trinity Lutheran Church in Brooklyn, NY; his relationship with the Lutheran church began at Trinity, not only inspiring a faithful life, but also eventually leading him to the Midwest. He grew up in a predominantly Norwegian neighborhood along with his older brother, Mark, younger sister Nina, and a Siamese cat. In 1965 he graduated from Brooklyn Technical High School, one of New York City's specialized high schools, which was also the alma mater of his father. While at Brooklyn Tech, Paul developed his skills as a draftsman, which, accompanied by a flair for geometry, came into use as a Field Artillery specialist and instructor in the National Guard.
After high school, Paul attended Staten Island Community College in New York City before leaving to serve in the U.S. Army in Vietnam as a Communications Operator. Upon returning from Vietnam he moved to Sioux Falls, South Dakota to attend Augustana College, first suggested to him by a former pastor at Trinity Lutheran. After relocating to the Plains, he met and married Karen Fink, with whom he had a daughter, Beth Chekola. Their marriage ended in divorce. While in Sioux Falls he began a career at the Lewis Drug Distribution Center, which lasted 40 years. During this time he served in the Army Reserves, as well as the National Guard, First 147th Field Artillery Battalion. Throughout his years in the service he achieved a rank of Master Sergeant, and took great pride in his role as an instructor, receiving multiple commendations for his service before retiring in 2007.
In the early 1970s, Paul began attending Our Savior's Lutheran, actively participating in the youth group from 1974-1978. As a long-time member, he was involved in numerous Bible study groups, and served for many years as a Stephen Minister. Most recently, he completed two terms as chair of the Board of Deacons. In recent years he became very involved in Global Mission work, heading and organizing a Glocal (Global + Local) Mission Event held in Sioux Falls. In addition, he was active in Lutheran Outdoors, often attending summer and family camps in the Black Hills area.
It could be said Paul lived a life of devotion and service. He was an incredibly devoted father to his daughter, Beth, and a tireless volunteer in his church and community, seeing that as an expression of his Christian faith. Later in life he pursued an interest in his Norwegian heritage, both as a member of the Sons of Norway, and by attending Skogfjorden, the Norwegian language village through Concordia, with his brother. In 2007, he, his siblings and daughter made a trip to Norway to visit his mother and grandmother's homes. He was an avid collector of books, and was interested in storytelling, Celtic and New Age music, and cooking. In his retirement, it was hinted at that he would take up cartooning, a lifelong interest he hoped to explore more fully.
He was preceded in death by his mother, Gerd, and father, Michael.
He is survived by his daughter Beth Chekola (Minneapolis, MN), brother Mark Chekola (Moorhead, MN), sister Nina (Clif) Hotvedt (Mineola, NY), and former wife Karen (Mark) Johnson.
In lieu of flowers, the family requests a donation be made to Our Savior's Lutheran Church, ELCA Global Mission, or South Dakota Public Broadcasting.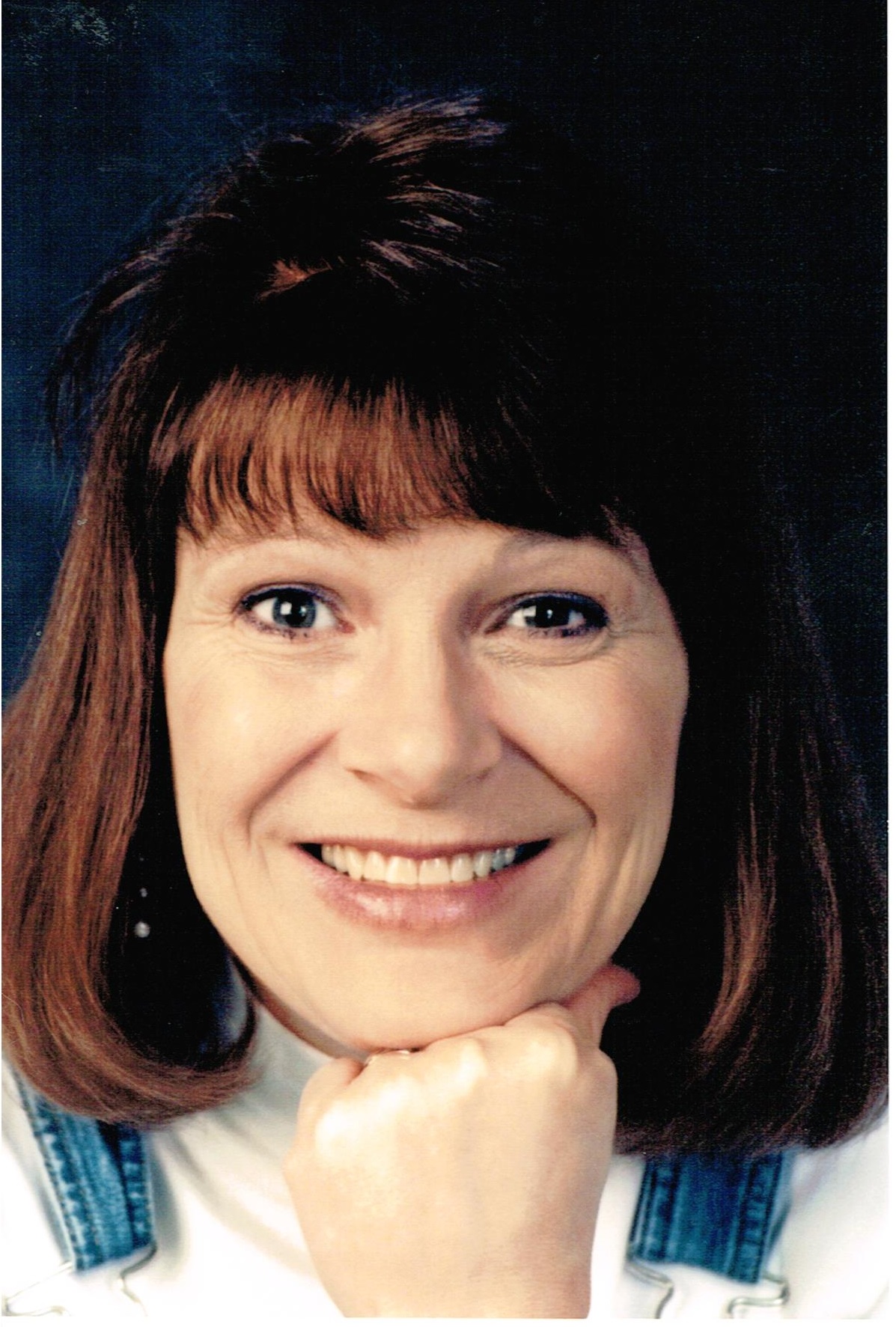 Judith Ann Stough - Print this obit
Judith Ann Stough, 63, from Sioux Falls, passed away on June 29th. Judy was born on August 23rd, 1951 to Milo and Minnie VanKouwenberg. Judy married her soul mate, Roy Stough, on August 20th, 1994.
Judy is survived by her husband: Roy: mother: Minnie: brother: Richard; daughter: Monica (Mark) Zens; daughter: Heather (Loren) Bowden; daughter: Jonna (Shawn) Downs: son: Jason (Melinda) Stough: grandchildren: Kesha, Chelsea (Jessen), Kelsea, Alex, Shawna, Jazzmin, Hope, Zion, Kylie and Eric; great-granddaughter: Myla; family friend: Floss; and her lifelong friend: Lynda Fonder.
Judy is preceded in death by her father Milo, sister, Linda, and great-grandson, Aiden.
There will be a Celebration of Life Service on Thursday, July 2nd, from 6 pm to 8 pm at First Christian Church. 524 W. 13th St.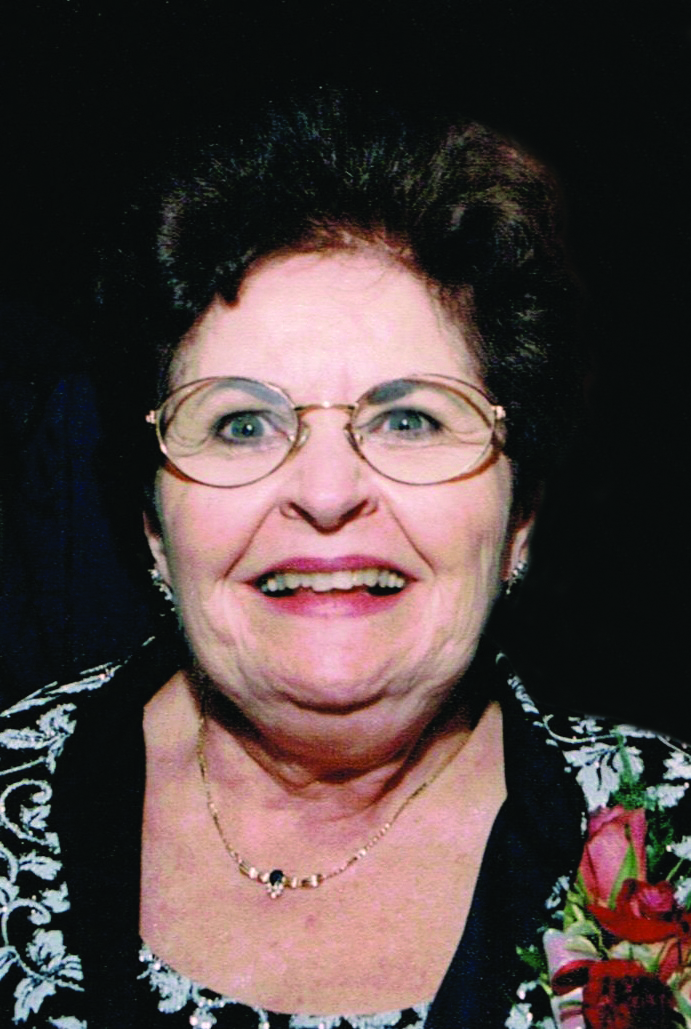 Rita J. Lewis - Print this obit
Rita J. Lewis, 72, died Saturday February 21, 2015 at her beloved residence of Wall Lake, South Dakota.
She was born to in Montrose, South Dakota on November 7, 1942 to Marion and Isabel (Fleming) Wheeler. She grew up in Montrose and graduated from Montrose High School in 1961. She married Elery "Skip" Lewis on February 27, 1965 at St. Joseph Cathedral in Sioux Falls.
Rita held various bookkeeping positions for local businesses until 1977. Thereafter, she worked along side her husband at Barnett-Lewis Funeral Home. She spent her life serving others; lifelong member of the Catholic Daughters of the Americas, Board Member of the Dakota Catholic Credit Union, Board Member of the Crippled Children Hospital and School, and Girl Scout Leader.
Grateful for having shared her life are her husband: Elery "Skip" Lewis; children: Lisa (Kent) Huemoeller, Kathy (Rob) Junker and David (Erin) Lewis; eight granddaughters: Kelli, Terra and Jenna Huemoeller, Taylor, Allison and Lindsey Junker, and Paige and Paiten Lewis; brother-in-law: Rodney Bindert of Brookings, SD; and numerous relatives and friends. She was preceded in death by her parents, sister, Nancy (Wheeler) Bindert, several infant brothers and sisters, and a granddaughter, Lauren Lewis. Memorials may be directed to the Sioux Falls Catholic Schools.
Visitation will be Thursday, 5 PM at Barnett-Lewis Funeral Home with a Scripture Vigil at 7 PM followed by a Catholic Daughters of the Americas Rosary. Mass of Christian Burial will be Friday, 11 AM at St. Michael Parish with burial at St. Patrick Cemetery in Montrose.