Click here to view Archived Services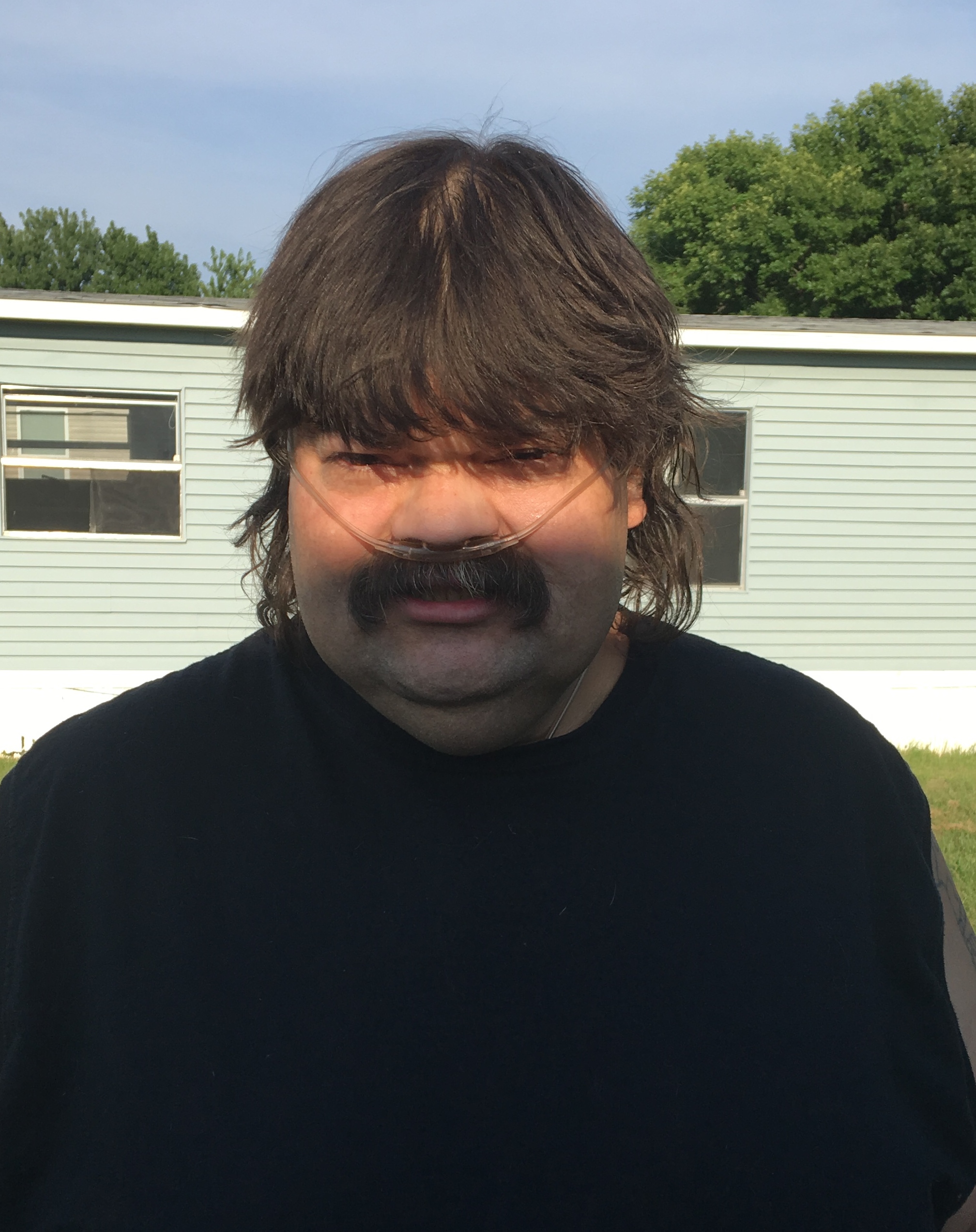 Joseph Philip Wagner - Print this obit
Joseph Philip Wagner, 44, passed away December 7, 2018 at his home of natural causes.
Visitation will be Monday, December 10 from 5:00 PM to 8:00 PM with family present at Barnett-Lewis Funeral Home.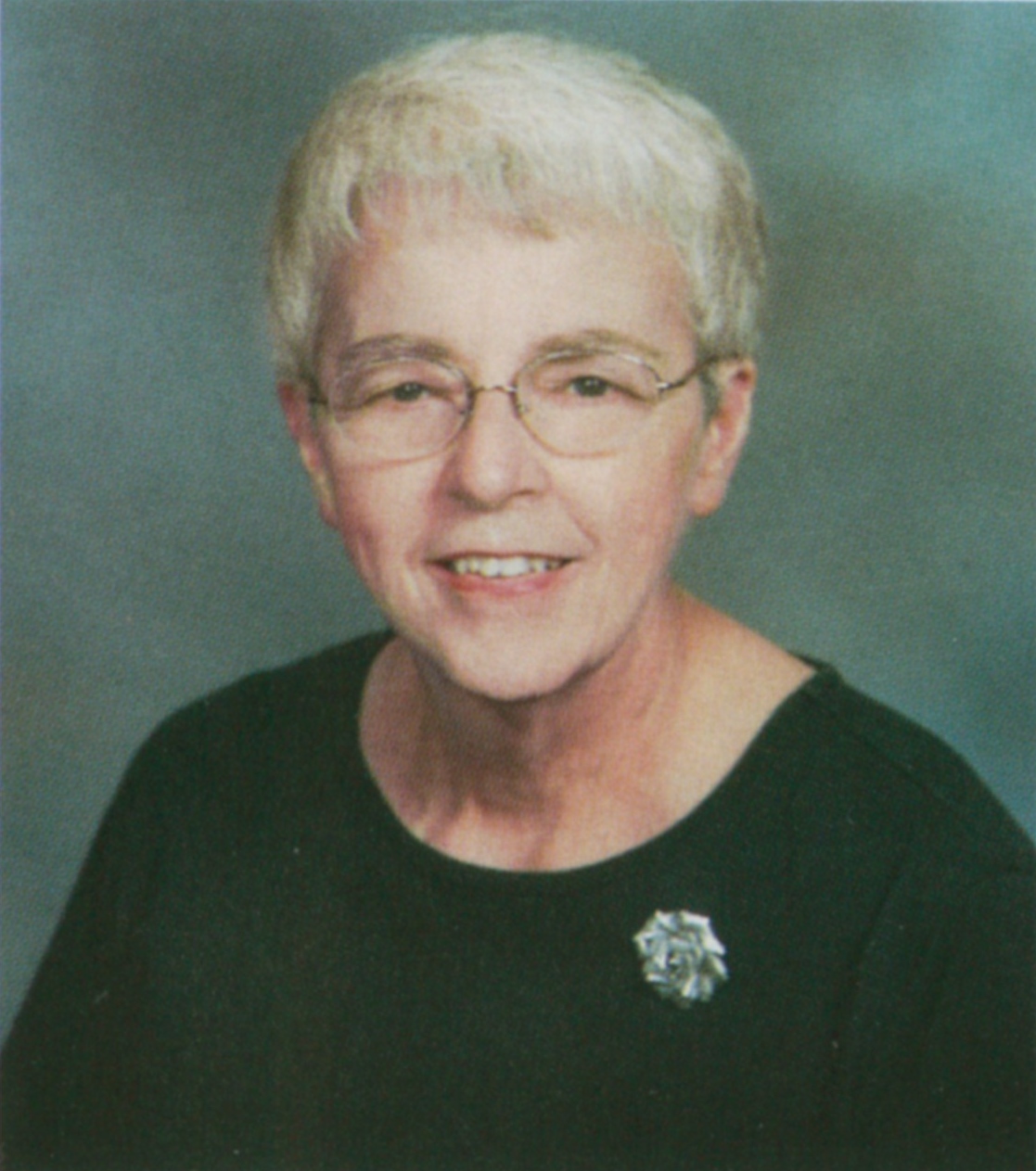 Katheryn "Kay" Myers - Print this obit
Katheryn "Kay" Myers went to meet her Lord on December 5, 2018. The staff at Southridge nursing home had been caring for her the last few years as she courageously endured the ravages of Alzheimer's disease.
Kay was born August 11, 1938 and educated in Yankton, SD. She also spent a year at St. Mary College in Notre Dame, IN. She returned to South Dakota and spent many years working for the phone company as well as caring for her mother who was suffering from Alzheimer's disease. After her mother's passing her father also began suffering from the same and Kay looked after him. While caring for her parents she became very involved in the state and national Alzheimer's Association. She wrote for their publications and spoke to groups about the disease and what caregivers needed to do to take care of themselves and their loved ones.
Kay left the phone company to work for Bishop Hoch and the Catholic Diocese. She then spent several years as office manager for the St. Joseph Cathedral Parish. It was in this capacity that she became close friends with and caretaker for Marguerite Kettler. She visited her daily, fixing supper and joining her in their mutual love of music. She became very close to Marguerite's family, especially her daughter Kathy and Marguerite's son, now Bishop Donald Kettler. She left the parish office and spent a short time working at Citibank when Bishop Dudley invited her to come back and serve as live-in manager of the new Cathedral Heights apartments. She worked there until she recognized that she, too, was developing symptoms of Alzheimer's and made arrangements to move into an assisted living facility.
Kay is survived by a nephew: Rob (Debbie) Myers of Cedar Park, TX. She was preceded in death by her parents: Ernie and Frances Myers; and two brothers: James and Robert Myers.
Visitation will be at Barnett-Lewis Funeral Home beginning at 5 PM Sunday, December 9. There will be a rosary recited by the Catholic Daughters at 6:30. Mass of Christian Burial will be held at the Cathedral of St. Joseph on Monday, December 10, 2018 beginning at 10 AM.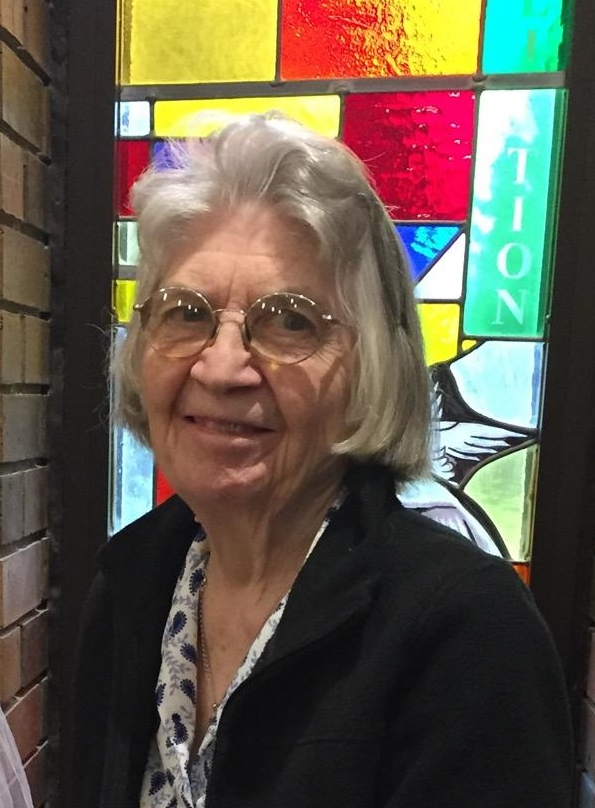 Caroline Anawski - Print this obit
Caroline Therese Anawski, 86, passed away on December 2, 2018 at Bethany Home.
Carol was born February 18, 1932 to Stephen and Frances Anawski in Sioux Falls, SD where she grew up and attended school. In Carol's younger years she worked briefly at John Morrell. From there, she was a caregiver to children and the elderly including her parents for many years. She was a faithful member of the original St. Therese Catholic Church. She was of Polish descent and enjoyed baking, gardening, dancing and spending time with family for birthdays and holidays.
Carol is survived by her brother and sister-in-law: Tom and Pat Anawski, with whom she had an especially close relationship with. She is also survived by their children: Mike, Susan (Jeff), Terri (Reed), Toni (Tim) and Todd (Amy); sister-in-law: Marlene Anawski and her children: Stefani, Mark (Kelli) and Tom; 8 great-nephews and 10 great-nieces. Carol is preceded in death by her parents Stephen and Frances Anawski and brother Stephen Anawski.
Visitation will be Thursday, December 6, 2018 at 5:00 PM with a Prayer Service at 7:00 PM at Barnett-Lewis Funeral Home. A private family burial will be held at a later date.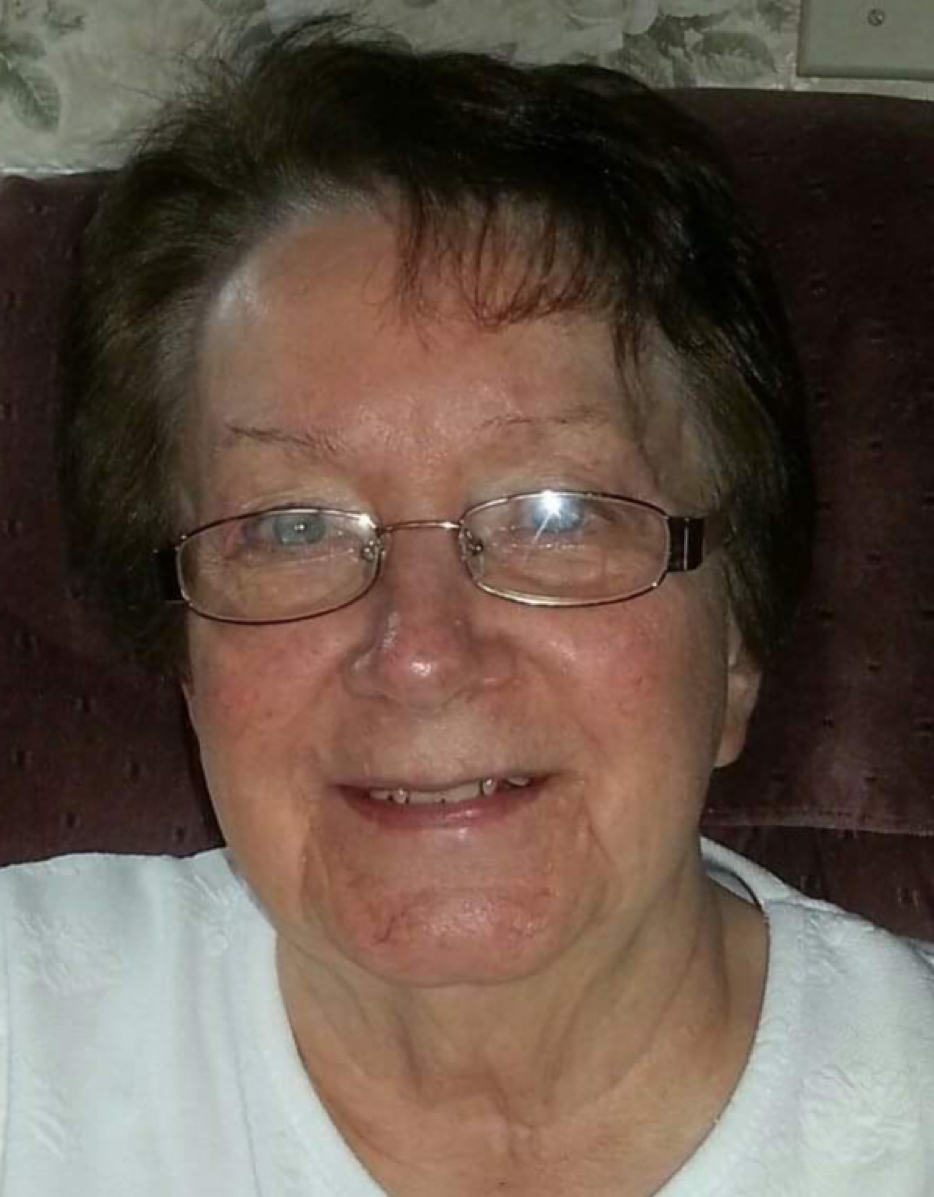 Shirley Wilcox - Print this obit
Shirley L. Wilcox 87, passed away on Thursday, November 29th surrounded by her family. She was born July 15, 1931 to Myrle and Lillian Brooks in Sioux Falls, SD, where she grew up and attended school. She married Derald F. Wilcox Sr. on February 16, 1948, had 13 children and enjoyed 65 wonderful years of marriage. She was a member of Risen Savior Catholic Church and St. Lamberts Catholic Church. Her primary job in life was being a mother, grandmother and homemaker. However, she worked as a bookkeeper for Discovery Carpets prior to her retirement. She very much enjoyed spending her time engaging in family activities such as family picnics and gatherings.

Shirley is survived by 5 sons: Robert (Denise) Wilcox of Ogden UT, Tom (Mary) Wilcox of Sioux Falls, Victor (Shelley) Wilcox of Castle Rock CO, Richard (Sara) Wilcox of Sioux Falls, Dominic Wilcox of Sioux Falls; and 5 daughters: Patty (Jim) Carlson of Sioux Falls, Gloria (Darwin) DeJong of Sioux Falls, Michele Carlson of Sioux Falls, Becky Alexander of Clearfield UT, Carolyn Kay (Rick) Carlson of Sioux Falls; daughter-in-law: Mable Wilcox; and many sisters and brothers-in-law. She was the proud grandmother to more than 100 grandchildren, great-grandchildren and great-great-grandchildren.
Shirley is preceded in death by her husband and parents, sisters Dorothy Nutt and Louise Goldie, son Derald Jr, daughters Linda Wentzel and Lucinda Miller, and Son-in-Law David Miller.

Visitation will be Tuesday, December 4, at 5 PM at Barnett-Lewis Funeral Home with a Prayer Service at 7 PM. Mass of Christian Burial will be Wednesday, December 5, at 11:30 AM at St. Lambert Church.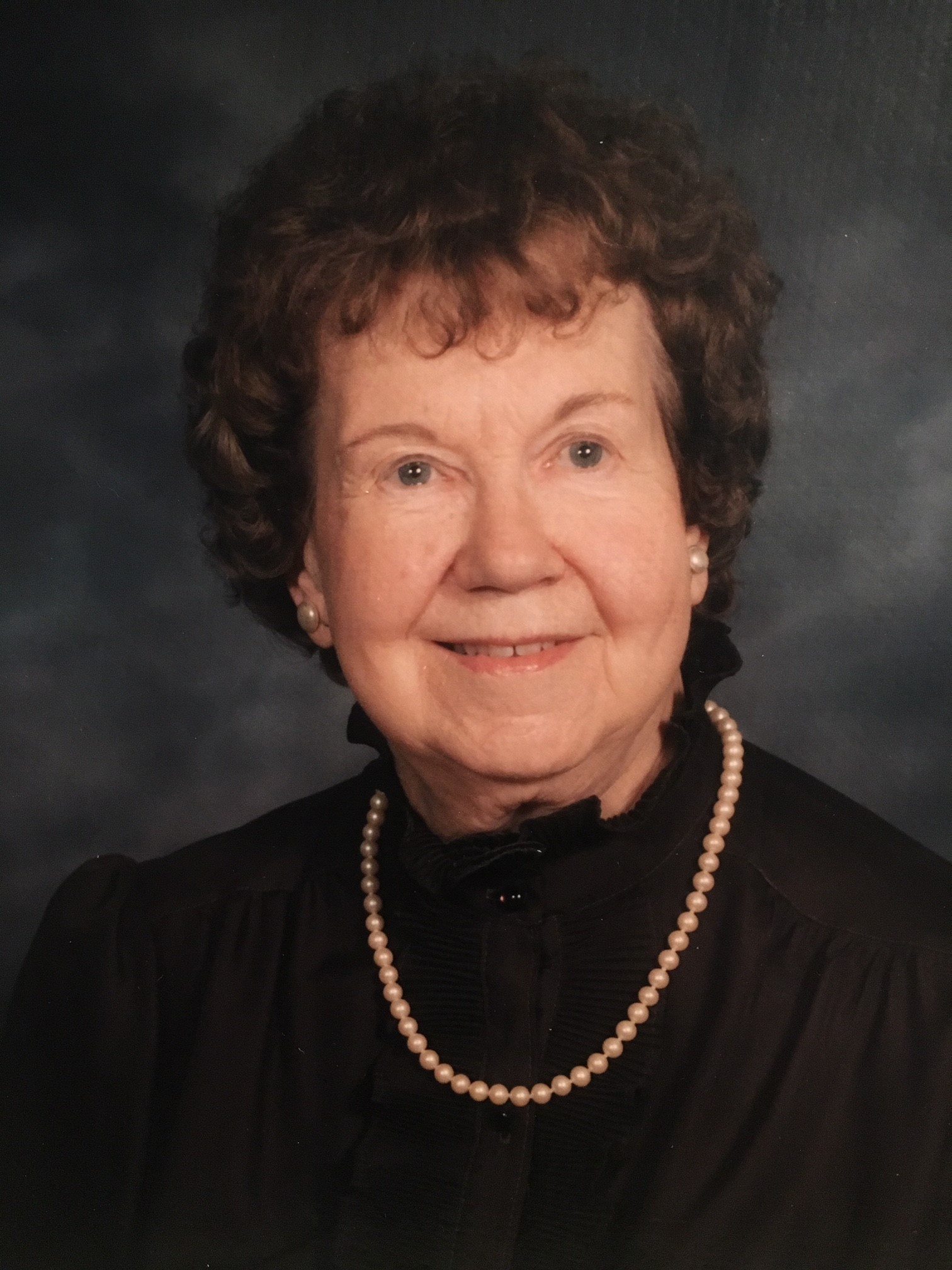 Edna Headrick - Print this obit
Edna Brenner-Hanno-Headrick
May 17, 1917 to November 16, 2018
WWI
In April 1917, President Woodrow Wilson signed a Declaration of War, engaging the United States in World War 1. Six weeks later, on Thursday, May 17, Edna Brenner was born at home on a farm between Delmont and Armour, SD to John and Sophia (Hartman) Brenner. The following day, Congress enacted the Selective Services Act, which created the draft.
South Dakota would lose 565 of its sons in the Great War.
Challenging Times
Edna was the granddaughter of immigrants -- all four of them from what was then the Bessarabia region of Russia. She arrived at the Brenner farm, joining sisters Altha (age 2) and Wilma (17 months), during a time when rural homes had no electricity or indoor plumbing. There were no electric lights, furnaces, refrigerators, air conditioners, or washers and dryers. In farmhouses and barns, light came from kerosene lamps. Water for cooking and cleaning had to be brought in from an outside well, and outhouses served as bathrooms. Battery-operated radios wouldn't arrive for another 10 years. And electricity would be a decade beyond that.
Edna's mother Sophie passed away when Edna was just 10. Accounts vary as to whether Sophie had a miscarriage or her passing was a result of a ruptured appendix, but it's believed she was toiling in the fields to the end. Her death left John with the immense challenge of raising four children (Edna's brother Ervin came along in 1922) alone while running a farm during wartime and leading into the Depression.
As fate would have it, Edna herself would later raise her own four children independently and with an inspiring quiet determination undoubtedly cultivated in that hardscrabble setting.
Helping on the farm through her childhood, Edna tended the family garden, and looked after the smaller animals -- including bottle feeding their lambs. She entered Delmont High School just as the Great Depression descended on the country.
Edna was 18 the night she married Lester Hanno by candlelight at St. Peter Lutheran Church in Armour – the same church where she was baptized and confirmed. Early homes for the young couple in Dust Bowl era Midwest included a rural acreage and a repurposed country schoolhouse.
Then in 1942 after daughters Lorraine and Bonnie were born, the young family boarded trains destined for Los Angeles, settling first in Pacific Palisades and later in Venice just blocks from the Pacific Ocean.
WWII
It was again wartime and Lester found work with Douglas Aircraft, helping churn out planes essential to the Allies' success. Considered targets vulnerable to Japanese attack, West Coast cities conducted drills to protect themselves. Edna was required to keep windows covered at night. In many commercial buildings, they were painted over altogether. Sirens were placed atop poles around the city. Some of those green air raid sirens and paint-covered downtown windows can still be found in Los Angeles today.
Lester and Edna's family expanded during their time out West with the births of Sher (1943) and Jim (1944). The next September, boisterous celebrations marking the end of WWII in broke out everywhere around their beach community. But there was little revelry in Edna's home as Lester had left her and their kids for another woman.
Her children were happily unaware of Edna's desperate struggles to keep the family sustained and together until she could get them packed for the return train to Armour. The youngsters then stayed with their grandfather while Edna put herself through beautician school in Sioux Falls.
Post War to Present
Upon finishing her training in 1946, Edna collected the kids and moved into a small but warmly aromatic apartment above a bakery in Bonesteel, SD. That humble, hectic one-bedroom Main Street apartment was also home to Edna's first business. Mi Own Beauty Shop would, over the coming 40 years, move to Humboldt, then Mitchell, and finally to Sioux Falls. At each stop, Edna's sole proprietorship operated out of her modest home, including its final stop – the basement of a 2 bedroom, 1 bath rented cottage at the corner of Minnesota and 4th (now the site of the Minnehaha County building complex). With each incarnation, Mi Own Beauty Shop became a neighborhood fixture and many its customers, her friends.
This period of Edna's life was enriched by a 41-year marriage to Vern Headrick (passed in 1994); extensive travel with him throughout the U.S. and Canada; and a host of grandkids, great, and even great-great grandchildren. They and the rest of her extended, appreciative family enjoyed seeing her joy in dancing with Vern, her satisfaction in sewing dresses and pajamas for the younger girls, her ruthlessness at family card games, and her devotion to her faith expressed through Sioux Falls' East Side Lutheran Church.
Edna would often make her way up the two-block hill on South Minnesota Avenue from her home to the Good Samaritan nursing home to cut and style for her salon customers who moved there as their ages advanced. Ironically, Edna herself would eventually make Good Sam her final address.
Edna slipped away in her sleep just before midnight on November 16 at 101 years of age. Her ashes will be interred at St. Peter's Cemetery in Armour next to those of her husband Vern and near her parents' graves in a small ceremony this coming Spring. If you'd like to be contacted when details are available, please email CelebratingEdna@gmail.com
Family

• Parents (deceased): John Brenner and Sophia Hartman

• Siblings (deceased): Altha Semmler, Wilma Batterman, Ervin Brenner,
Warren Brenner (half brother)

• Spouses (deceased): Lester Hanno, Vern Headrick

• Children: Lorraine Collier, Bonnie Peterson, Sher Franklin (Gil), Jim Hanno (Linda)

• Grandchildren: Mike Overbaugh, Dale Sturges (deceased) Mark Overbaugh,
Peggy Sturges-Gulbrandson, Peter Jennings, Amy Hanno-Kuehl

• Great Grandchildren: Randy Overbaugh, Sadie Waters, Owen Kuehl, Anisse Jennings

• Great-Great Grandchildren: Tyler Overbaugh, Tavian Pewo, Zaiden Pewo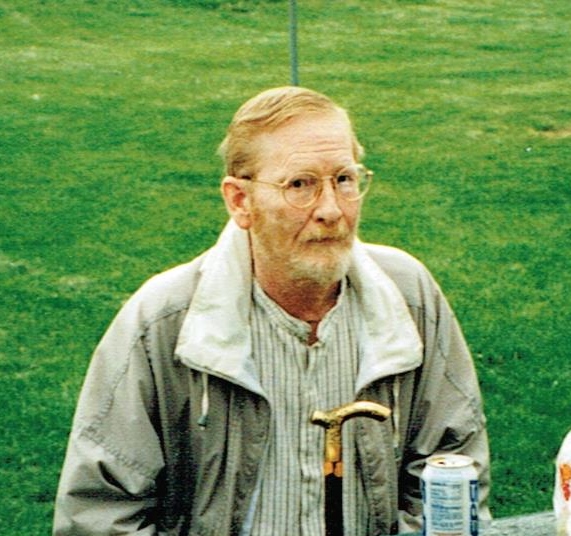 Dennis Dean Jenneman - Print this obit
Dennis Dean Jenneman of Sioux Falls passed away peacefully on November 8, 2018 at Dougherty Hospice House after a brief illness.
Dennis was born March 11, 1943 to Robert and Dorothy (Mehlbrech) Jenneman in Salem, S.D. After Moving to Sioux Falls he graduated from Washington High School and became a member of the South Dakota National Guard. He later moved to Minneapolis, Minnesota and pursued a life long career in printing and bindery work. He was married there and had a son and daughter, whom he was very proud of.
Survivors include his brother: Robert Charles Jenneman of Sioux Falls; and a sister: Sharon Fonder (Jenneman) of Dallas, Texas. He also is survived by his daughter: Jennifer (Richert) of Indiana and his son: Jeffrey Jenneman of the Minneapolis area. Those who also will miss him are four grandchildren, a niece: Angela Munion (Todd Munion) of Sioux Falls; and a nephew: Jesse Fonder (Tara Fonder) of Dallas, Texas.
Visitation with family and friends will be held on Tuesday, November 13 from 10:00 AM To 11:00 AM at Barnett-Lewis Funeral Home with burial to follow at St. Mary Cemetery in Salem, South Dakota.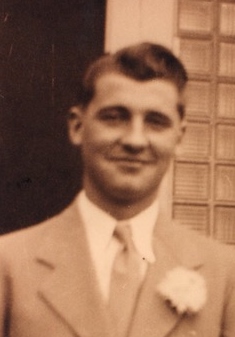 David LeRoy Howell - Print this obit
David LeRoy Howell, 94, passed away peacefully at his Sioux Falls home on November 7, 2018.
David was born on a farm near Ordway, SD on November 14, 1923 to Ruel and Elsie (Russell) Howell. At 17 years of age, he joined the army and served as a medic in the Pacific region during World War II. After the war he returned to Aberdeen, South Dakota and married his sweetheart, Alice Nikolas, on August 3, 1946; together they raised nine children. In his early career, David worked in construction, which took him across the state of South Dakota. In the early 1950s, he returned to Aberdeen where he farmed, built custom cabinets, and raised his family.
David retired from farming in 1978; then moved to Sioux Falls where he worked for the Federal Housing Authority (FHA) as a building inspector until he retired in 1988. In retirement, he engaged in his first passion, woodworking. He was truly an artist in the woodshop, building roll top desks and other high-quality furniture for family. For his grandchildren, he made wooden toys and puzzles. Most family members own and display cheerful holiday decorations crafted out of wood by David. He also loved genealogy; he worked diligently compiling the Howell/Russell family history.
David is survived by his wife of 72 years: Alice; one sister: Doris Zubak, Tillamook, OR; six children: Linda Howell, Dacono, CO, James Howell, Aberdeen, SD, Wendy (Robert) Hogan, Fernandina Beach, FL, Daniel (Debra) Howell, Sioux Falls, SD, William Howell, Blackhawk, SD, Edward (Karen) Howell, Fernandina Beach, FL; 24 grandchildren and 27 great-grandchildren. David was preceded in death by his parents, five brothers, six sisters, and three of his sons: Randall, Terrence, and Brian Howell.
In lieu of flowers, donations can be directed to the Sioux Falls Habitat for Humanity.
Visitation will be Sunday, November 11, 3:00 PM to 5:00 PM at Barnett-Lewis Funeral Home. Funeral Service will be Monday, November 12, 10:30 AM at Barnett-Lewis Funeral Home.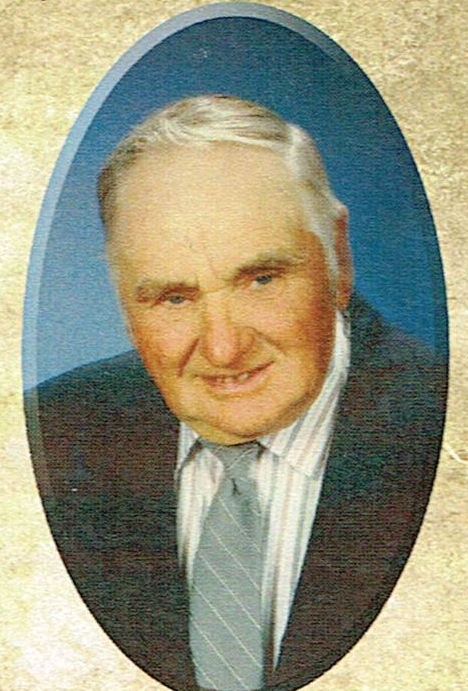 Donald "Don" DeShepper - Print this obit
Donald "Don" DeSchepper was born on December 30, 1924 to Camiel "Mel" and Sadie (Cleppe) DeSchepper on the family farm near Jasper, Minnesota. Don attended country school near his family farm until the 8th grade. He continued to work on the family farm until he joined the United States Army in 1944. Don was deployed to Okinawa, Japan where he was wounded in action. During his time in the Army, Don was stationed in Hawaii where he directed the work of prisoners of war, teaching them how to cultivate and harvest crops. Don received a Purple Heart and Good Conduct Medal for his service. Don was honorably discharged on August 9, 1946.
Shortly after his return to the United States, he married Helen DeToy on November 19, 1946 in the St. Joseph Catholic Church in Jasper. The young couple stayed in the Jasper area, living on a farm nearby. During their years of marriage, the couple was blessed with six children. Don and Helen continued to live on the farm until 1997, when they moved in to the city of Jasper. Don passed away on November 1, 2018 at the age of 93 years, 10 months, and 2 days.
Donald was a member of the St. Joseph Catholic Church in Jasper. Donald was a hardworking man that had a great love of the land, in 1986, Don was named Conservation Farmer of the Decade. In his spare time, Don enjoyed playing pinochle. He also enjoyed spending time with his pet cow, Jessie.
He is lovingly remembered by his wife of almost 72 years, Helen; his six children, Joan (Allan) Henely of Rochester, Minnesota, Buck (Susan) DeSchepper of Sioux Falls, South Dakota, Mary (Richard) Desmarteau of Peoria, Arizona, Mark DeSchepper (Pam Ullom) of Jasper, Minnesota, Linda "Belinda" (Paul) Kaffar of Sioux Falls, John (Chris) DeSchepper of Garretson, South Dakota; 8 grandchildren and 19 great-granchildren. Don was preceded in death by his parents; brothers, Glenn, Vernon, and Dick; and his sister, Barb.
Funeral Services were held on Monday, November 5, 2018 at St. Leo Catholic Church in Pipestone, Minnesota.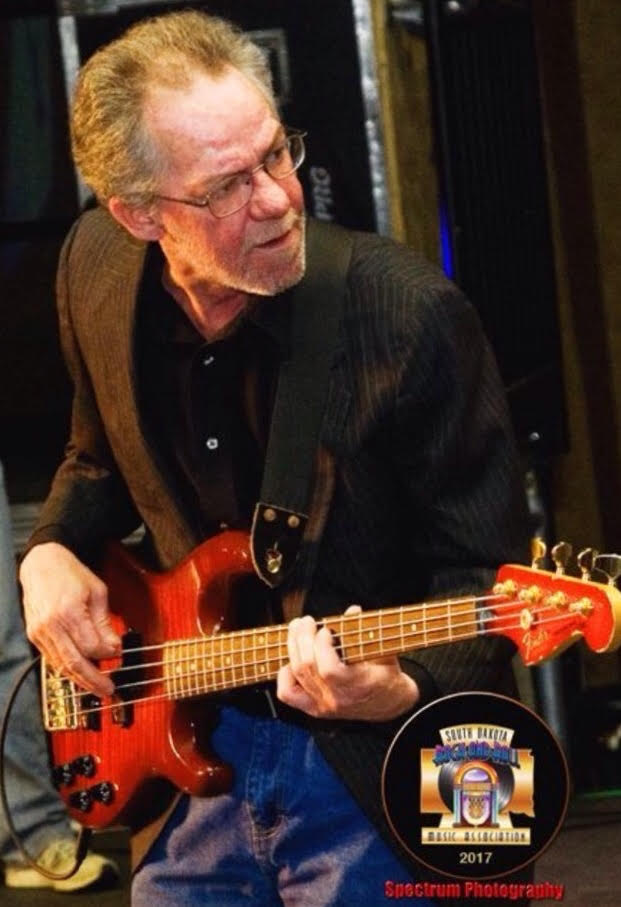 Daniel Paul - Print this obit
Daniel Patrick Paul, 58, passed away in his home in Freeman, SD on November 5th, 2018, after he gave it his best against his journey with cancer. He was born in Sioux Falls, SD on August 13th, 1960 to Marvin Paul and Doris (Morgan) Paul. He married Jodie Amundson and was the proud father of Tori, Tony, and Tara.
He started in the music industry playing bass guitar on stage before he was a teenager. He was a founding member of Wakefield and American Made Band. He was also a member of the bands Night Raiders, Flat Cat, Screaming Crawdads, and many more. His decades long career was topped with his induction into the Legends of Dakota Country Hall of Fame and the South Dakota Rock-n-Roll Music Assn. Hall of Fame.
After all the years of being in the spotlight, being on stage every night and being on the road, he retired and eventually decided to buy a home out in the middle of nowhere, where it was quiet and peaceful, away from all the commotion so he could relax and enjoy his retirement. He wrote the song "Back On The Farm" - "back on the farm you can be who you are no claim to fame and fortune, trying to be a star". Danny was a simple man he didn't need much, just a relaxing home he was proud to call his. He loved watching the old TV shows like Andy Griffith, Barney Miller Show, documentary shows Alaskan Bush People, Pawn Stars, Weather Channel, and Monday Night Wrestling and working on cars and trucks with his son. I'd have to say our dad was exactly where he wanted to be "Back on the Farm".
Daniel is survived by his parents: Marvin Paul, Sioux Falls and Doris Castle, Rapid City; children: Tori Armstrong (Aaron Cram), Sioux Falls, Tony Paul, Freeman, Tara Hartse (Dustin Hartse) Lake Norden; grandchildren: Daniel Jr. (Paige), Derick (Aden), and Caylie Armstrong, Sioux Falls, Kali, Beyek, Bayne, and Jypsy Hartse, Lake Norden; great-grandson: Malakai Armstrong; siblings: Carmen (Jeff) Ross, Rapid City, Lavern (Minni) and Duane Paul, Sioux Falls, Russell Paul, Oklahoma City OK, Andrae Thompson, Rochester MN, Larry Thompson, Caddo Mills TX, Dean (Kathy) Castle, Sioux Falls, Jaina Heiden, Sioux Falls, and Denae (Paul) Bastian, Tea. He was preceded in death by grandparents: Goldie and Lloyd Paul; step-brother: David Castle and sister in-law: Patty Drange.
Visitation with family present will be Friday, November 9th from 5:00 PM – 8:00 PM at Barnett-Lewis Funeral Home. Funeral Service will be Saturday, 10:00 AM at Barnett-Lewis Funeral Home.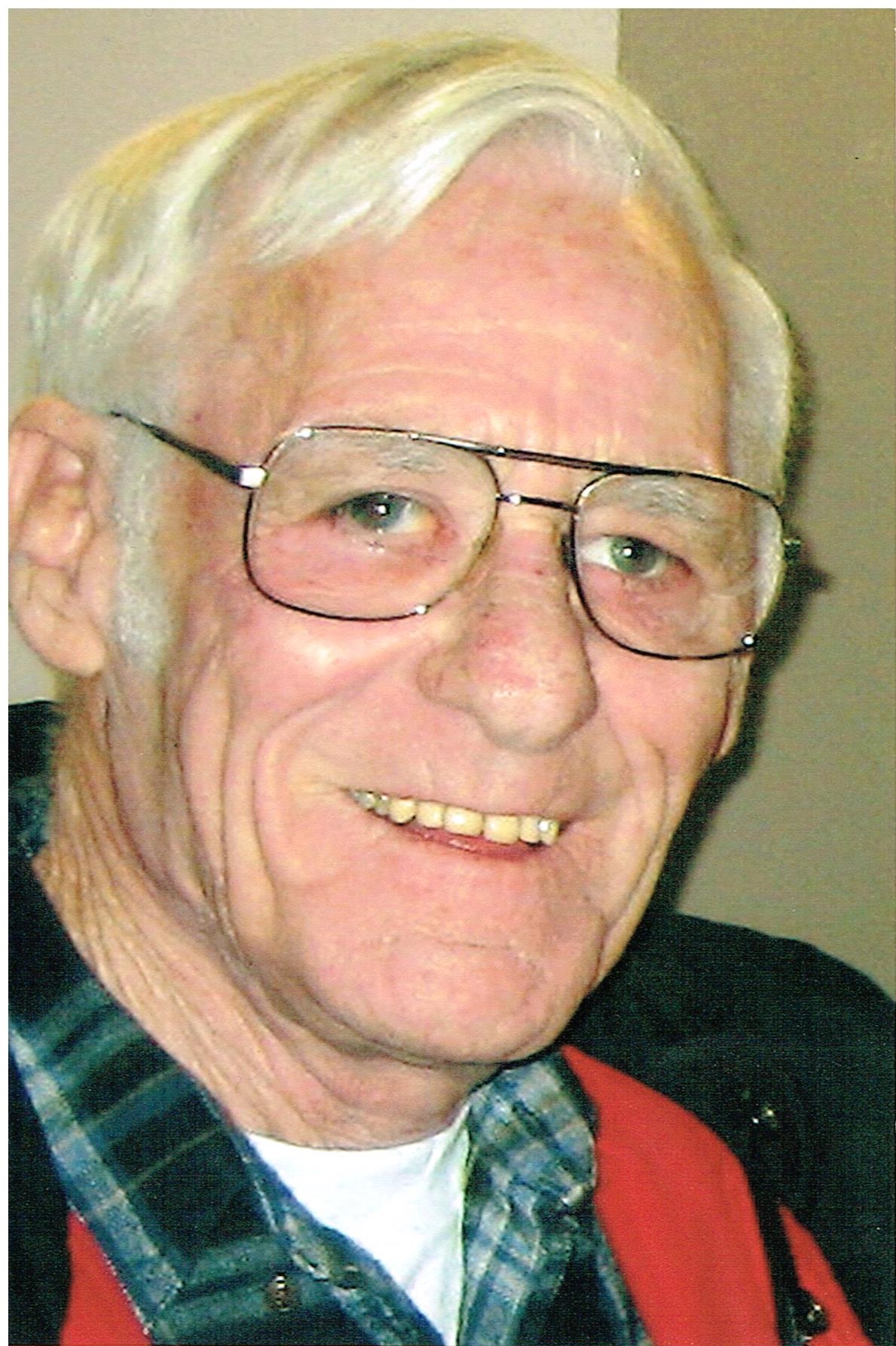 Kenneth "Moonie" Moon - Print this obit
Kenneth Moon, or "Moonie" as his friends called him, was born on April 6, 1936 in Kennebeck, South Dakota. He was welcomed into the arms of Jesus on November 5, 2018.
Kenneth was a retired elementary school teacher, business owner and father to 6 children.
Kenneth's love for life and others was radiated to everyone he met. A truly kind, witty and genuine man, Mooner loved to make others laugh, and was always ready with a comical gesture or funny phrase. Kenny's smart ass personality and love for life was unmatched and we will forever be changed by having been blessed with Mooner in our lives.
Kenny is survived by his wife: Hope; children: Bob, Teresa, Doug, Heather, Tim and Craig; 13 grandchildren; one great-granddaughter and a brother: Ronald "Hokie" Moon. In the words of Kenny: "Forrr Sure."
A private family gathering will take place at a later date.