Click here to view Archived Services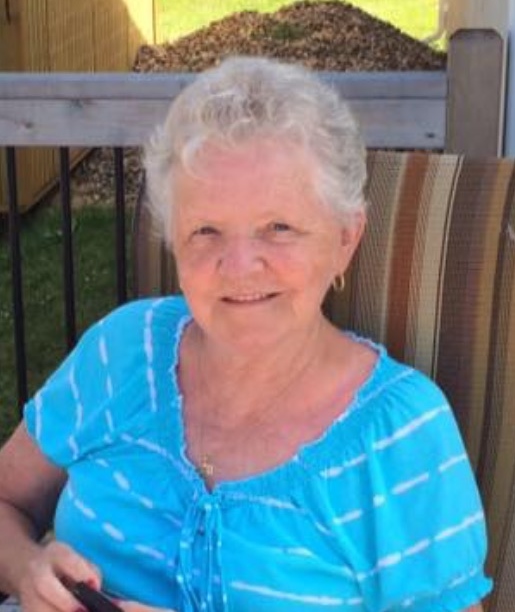 Judy Lynn Smith Valdez - Print this obit
Judith (Judy) Lynn Smith Valdez age 73, passed away peacefully on Saturday, December 3, 2016 at Sanford Medical Center in Sioux Falls, SD. She was born in Los Angeles, CA. on October 12, 1943 to Iva (Young) and Donald Smith. Judy grew up in both California and South Dakota.
She met the love of her life Roland R. Valdez, Sr. in California and was married October 19, 1961. They were blessed with 6 beautiful children – Debra Stockwell, Roland R. Valdez, Jr. (Deb), Ricardo Valdez, Daniel Valdez (Dana), Lia Valdez and Jennifer King (Dewey), who she loved and cherished very much.
She was blessed with her one and only brother James (Jim/Smitty) and very special sister-in-law Mary Smith.
She was always full of life and had a very sharp and witty sense of humor. She would light up any room with her presence and would always greet you with a smile and a chuckle that would melt your heart. Friends and family meant the world to her. She enjoyed family vacations, playing games and visiting with friends.
She has 8 grandchildren: Tara, Andrew, Brandon, Evan, Aaron, Jazmine, Alyvia and Meagan; one great-grandson: Luka; all who she thought could never do any wrong in her eyes.
Those who shared her life were her children and several nieces and nephews: Stephanie, Rawn, Viana, Roi, Shawn, Lindsay, Melissa, Marra and Mandy and several great-nieces and nephews. She was preceded in death by her parents, her son Ricardo, her husband Roland, and son-in-law Allen Stockwell.
Visitation will be Wednesday, 5:30 PM at Barnett-Lewis Funeral Home with family present from 6 – 8 PM. Funeral Service will be Thursday, 11 AM at Peace Lutheran Church with burial to follow at St. Patrick Cemetery in Montrose.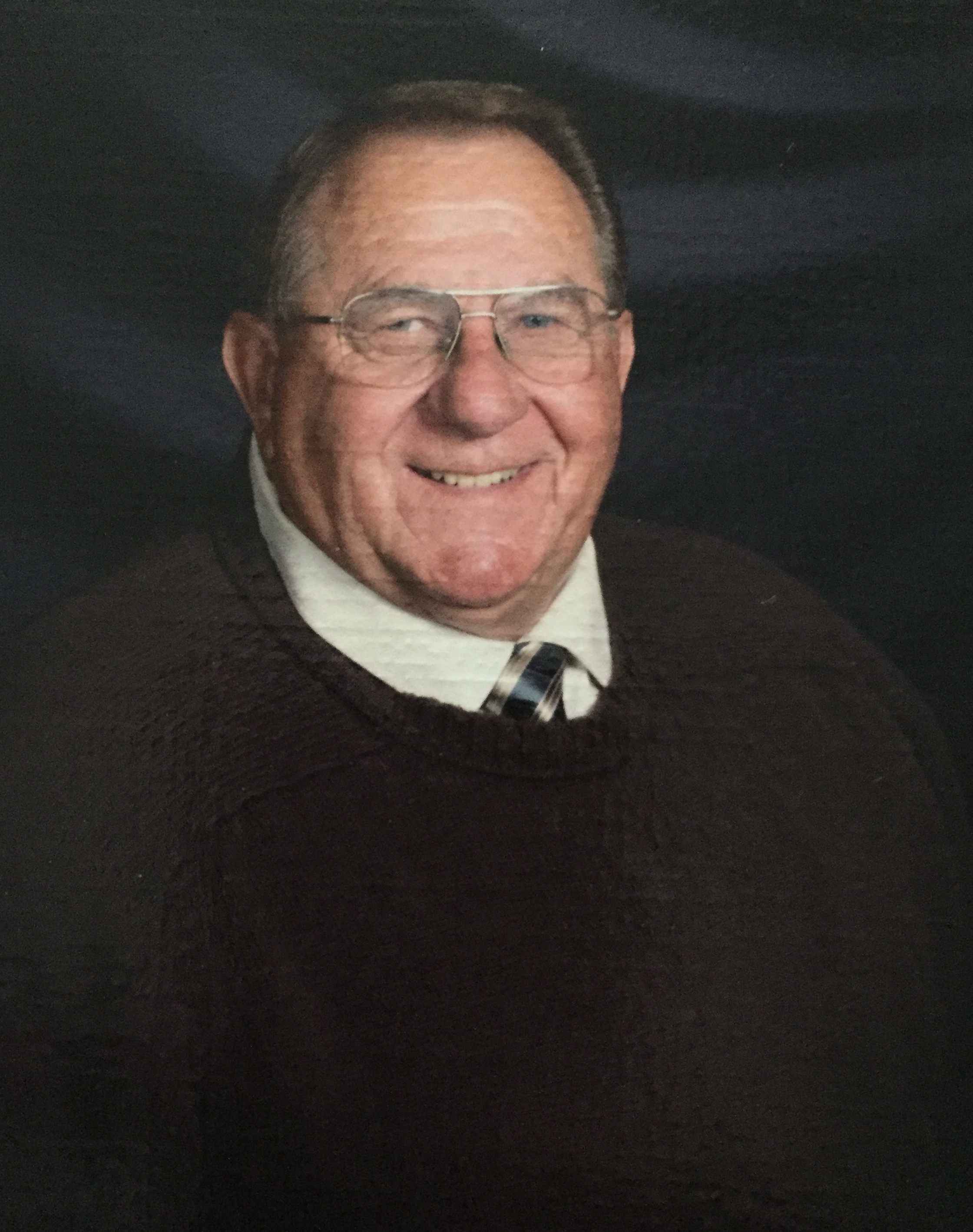 Gary Martin Kruger - Print this obit
Gary Martin Kruger passed away on Tuesday, November 29th, 2016 at Sanford Hospital in Sioux Falls, SD. He was thankfully born on January 27th, 1943 to Martin and Emma Kruger and raised in Parkston, SD. He met and married Phyllis Uhrich (Alexandria, SD), enjoying 53 wonderful years and two sons, Chad and Jason.
Gary retired from Titan Machinery after 42 years of salesmanship. Prior to moving big iron, he worked for Minnehaha County. In early 1973, with Poirier Equipment, Gary found his true calling in sales, establishing a lifetime of personal and professional relationships, which ultimately was his favorite personal accomplishment(s).
Gary was a man of many things; family, friends, sports, outdoors, business... But his driving force was relationships. He was so thankful for the people that had graced his life, never giving a second thought to those which he, in kind, graced as well. His nature was one of respect and appreciation, and was always present in any interaction. He is and will be regarded as a man of dignity, trust, and love. He will be deeply missed by family, friends, and anyone he might have met.
Gary is survived immediately by his loving wife: Phyllis; sons: Chad and Jason (wife Rebecca, grandchildren Alexis, Devon, and Autumn); sisters: Donna(Ivan) and Delores, along with many other loved and cherished family and friends.
Visitation with family present will be Sunday, 3:00 PM – 7:00 PM at Barnett-Lewis Funeral Home. Memorial Service will be Monday, 11:00 AM at Hilltop United Methodist Church.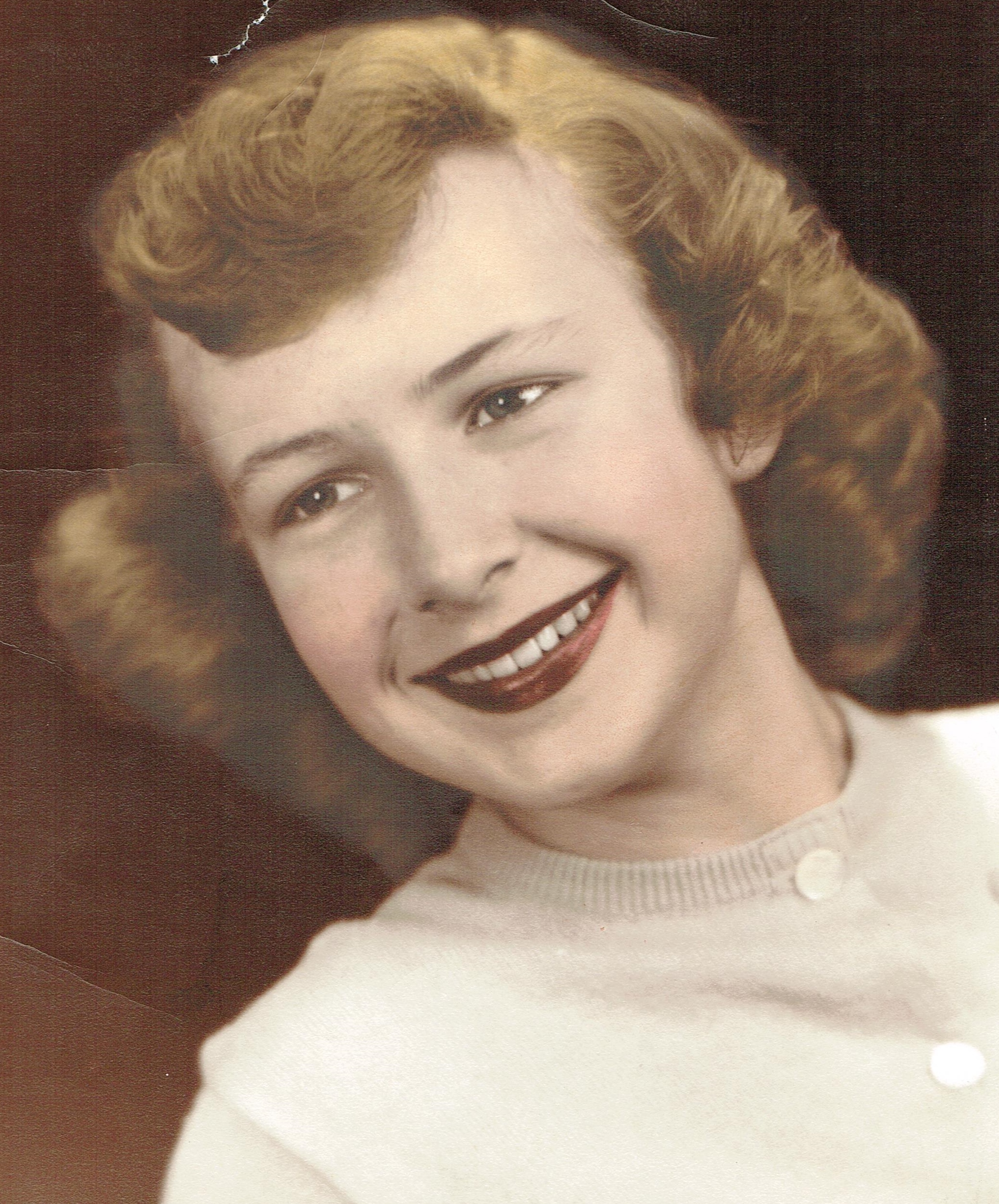 Helen Jane "Toni" Dummermuth - Print this obit
Toni (Helen Jane) Dummermuth passed away on Sunday, November 27 at Avera Prince of Peace in Sioux Falls, SD. She was born on January 5, 1934 to Norbert and Helen Kenefick in Sioux Falls. Her father gave her the nickname of Toni at a very young age and she took to it immediately. Toni attended Cathedral grade and high school and graduated in 1952. She met Ray Dummermuth shortly after her graduation and they married on November 17, 1953.
In the early years, Toni was a stay at home mother to her five children. When her youngest son Tom turned two in 1969, Toni went to work at Suburban Lanes in the cafe. She moved to the front desk as the assistant manager until 1975. When Riddles Jewelry opened in the Empire Mall in 1975, Toni went to work selling fine jewelry. She took her sales skills to the JC Penney jewelry department for the next few years and in the early 80's she moved to the Liquor Loft. In 1986, she began working at Hy-Vee on South Minnesota Avenue in Customer Service. In 1994, her husband Ray retired and they moved to their dream home near Lake Norden, South Dakota on Lake Poinsett. Toni transferred to Hy-Vee in Watertown and moved to a part time position in order to travel with Ray to visit their many friends and relatives. On March 7, 1997, Toni and Ray returned home from a five week vacation across the Western United States. Ray suffered a heart attack that day and passed away. Although heartbroken at losing her husband so early into his retirement, Toni remained at Lake Poinsett and continued to work at Hy-Vee. She persevered through tough times that spring of 1997 when Lake Poinsett flooded her dream home as a result of record snow fall in the winter of 1996/97. She rebuilt/repaired the lake home and stayed until 2006 when she moved back to Sioux Falls. She transferred to Hy-Vee on 26th and Marion Road. She worked as a cashier and was famous for her Christmas fruit baskets during the holiday season. She gave herself the nickname 'Basket Case' and was well known by many a customer who shopped at Hy-Vee. If you came through her line and paid using check or credit card, she would look at your name and associate you with either one of her family members or many of her acquaintances. Toni had a huge friends and family network and made it a point to know about you and important events in your life. She retired from Hy-vee in January 2014 due to poor health.
In August 2014, Toni moved to Avera Prince of Peace Assisted Living in Sioux Falls. She soon acquainted herself with the local residents and became a main fixture at Bridge and Bingo tournaments. Toni had an old school functional slot machine in her apartment and the residents and staff would stop by to chat and play the nickel slots. Toni always kept nickels handy but made you put any winnings back into the machine. Toni was a master knitter and created and sold baby sweaters to many of the staff and visitors to Assisted Living. In the Summer of 2015, Toni moved to the Boulder Creek wing in Prince of Peace Long Term Care. She remained there to joke with the staff, play bingo and bridge, and occasionally knit sweaters. She displayed her sweaters in the hair salon where they sold immediately. Failing health limited her ability to socialize at bingo and bridge. Although she rarely left her room in 2016, she never lacked visitors. She loved to visit and learn about what was happening in the 'outside' world. During Thanksgiving week, she reached out to many friends and family to say her goodbyes. This was difficult as Toni was always a vocal force of nature. She knew her time was coming and wanted to have that 'last' conversation.
Toni was a social butterfly and found every opportunity to visit. At the 'hair bender' (beauty salon), over coffee or a 'stiff drink', or when she was out and about running errands. If you saw Toni in a store or on the street, you were guaranteed to have a 15 minute or more conversation. She had a memory like an elephant and could recall details of your past meetings and family happenings. She loved to knit and created many a custom afghan blanket or sweater for a friend's child or grandchild.
Toni is survived by her five children: Bob Dummermuth of Wilmington, North Carolina, Linda Duba of Sioux Falls, SD, Rick Dummermuth of Des Moines, Iowa, Jon Dummermuth of Groton, Connecticut, and Tom (Tammy) Dummermuth of Tomah, Wisconsin; eleven grandchildren: Jay (Kim) Dummermuth, Katie (Anthony) Brewington, Marc (Nikki) Dummermuth, Shawn Dummermuth, Amy Duba, Allison Duba, Andrew Duba, Stephen (Jordanna) Dummermuth, Casey (Shneer) Raeburn, Jayme Dummermuth, and Maddy (Colton) Novicky; and two great-grandchildren: Sierra Dummermuth and Namal Raeburn. She was preceded in death by her parents, her sister Gretchen Nelson, and her husband Ray Dummermuth.
Visitation will be Thursday, December 1 at 5:00 pm with the family present from 6:00 - 8:00 pm at Barnett-Lewis Funeral Home in Sioux Falls. Mass of Christian Burial will be Friday, December 2, 2:00 pm at St. Michael Parish in Sioux Falls with burial to follow at Woodlawn Cemetery in Sioux Falls.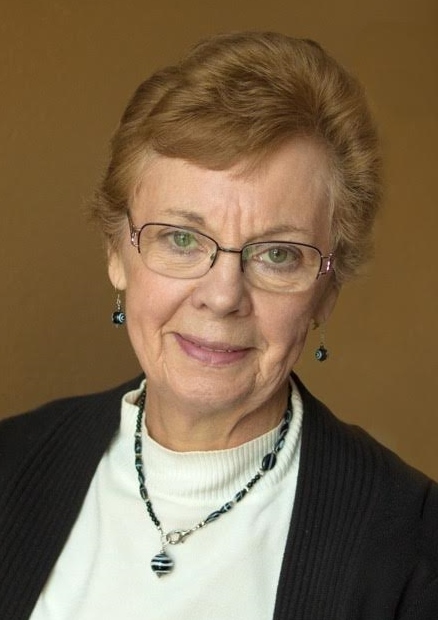 Jean Arens - Print this obit
Jean Francis Arens (Healy), born in Canistota, SD on November 16, 1942, passed away on Monday, November 21. She was an amazing wife, mother, grandmother, sister and friend who spent her life caring for others more than herself. Jean's favorite things in life were gardening, cooking/baking for others, attending the grandkids' school/sporting events and spending quality time with friends and family. Daughter to Richard ("Bud") and Cecilia Healy, Jean grew up on a farm in Montrose, SD. She was the first of 4 daughters and maintained an extremely close relationship to her 3 sisters throughout her life. Anytime the 4 sisters were together, the room was full of fun, love and laughter!
Jean is survived by her husband, Dennis Arens; daughters: Lynn Eriksen-Schmidt and Julie (Ryan) Terry; grandchildren: Christina Eriksen (23), Cassie Schmidt (18), Jessica Terry (17), Joshua Schmidt (16) and Alisha Schmidt (13). Dennis and Jean were married on June 28, 1964 and lived in Sioux Falls. After staying home to raise her 2 daughters (and babysit several others), Jean spent most of her working years at JD's House of Trophies. It is here where she where she found yet another family and loved her job, but the people even more.
Jean has many life-long friends for whom she loved dearly. From taking long walks and playing cards to a cruise and a trip to Europe, Jean adored spending time with these very special friends in her life.
Family time was so important to Jean. Any time the entire family was together, Jean thought she was already in heaven. She would plan and work for weeks to ensure everything was perfect…and Christmas was her favorite holiday of the year. The family has so many fond memories with the trips that they have taken and the special times together.
Spoiling her grandkids was Jean's specialty! She and Dennis have never missed an in-town event or game in which the grandkids participated. She looked forward to each and every opportunity to be with her grandkids and/or watch them perform. She and Dennis even made it a point to get to Phoenix to watch Jessica play volleyball every year.
Jean was a devoted Catholic and spent every Saturday night in the same pew at St. Mary's Catholic Church. She served on the Guild and befriended yet another wonderful group of women whom she adored. Jean's faith was very strong and her relationship with God was of utmost importance.
Jean made such an impact in so many lives. She has spread a lot of love during her 74 years on this earth…and now we all will be blessed with an angel looking over us each and every day. Rest in peace Jean/Mom/Grandma!! We love you!
Visitation will be Sunday, 3 PM at Barnett-Lewis Funeral Home with a Scripture Service at 5 PM. Mass of Christian Burial will be Monday, 10:30 AM at St. Mary Church.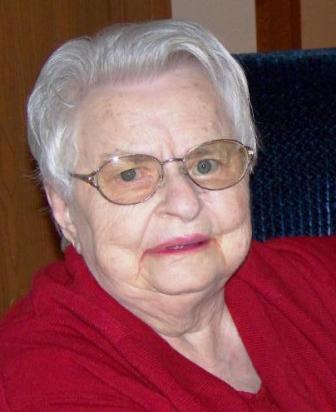 Delores Kerkhove - Print this obit
Delores Theresa Kerkhove, 87, passed away November 15, 2016 at the Menno-Olivet Care Center in Menno, SD, Delores was born on July 27, 1929 to Anthony and Edna (Malloy) Even at Humboldt, South Dakota.
Delores attended St. Ann's Catholic School and graduated from Humboldt High School. She was united in marriage to Charles Kerkhove on May 12, 1953 at St. Ann's Catholic Church in Humboldt.
Delores was a member of St. Michael Parish in Sioux Falls. She was a paid for life member of Ruste-Waul Unit 154 of the American Legion Auxiliary. She was a volunteer at the Veteran's Administration Hospital since 1975. She enjoyed playing cards, sending cards of cheer to family and neighbors and spending time with her family.
She always enjoyed her time with her classmates of 1948: Marian Puthoff, Molly Stenaas (dec), Dorothy Ketcham (dec), Wanda DeDe, Dorothy Hocking, Betty Hammer and Darlene Duffy.
Delores is survived by her husband, Charles; children: Robert (Vic) Kerkhove, Montrose, SD, Lois Getzin, Vermillion, SD, Charla Cope, Montrose, SD, Adele Schmidt, Columbus, NE and Kay Kerkhove, Columbus, NE; nine grandchildren, nine great-grandchildren; her sister: Lorraine Buckmiller, Sioux Falls; brothers: Neal (Agnes) Even, Humboldt and Loren Even, Menno;sister-in-law: Marie Soehl, Sioux Falls; her "adopted" McKinney girls: Sue McKinney, Laura Beaner, Teresa Kontz, Mitzie McKinney-Kropp, Mari Van Camp, Paula McKinney and Michelle Ruhoff; along with many friends and family. She was preceded in death by her parents, and a sister, Cyrene McKinney.
In lieu of flowers, the family has requested donations be directed to the Menno-Olivet Care Center or the Ruste-Waul American Legion Post 154 in Montrose, SD.
Visitation will be Sunday, 3:30 PM at St. Patrick Church in Montrose with a Scripture Vigil at 5:30 PM. Mass of Christian Burial will be Monday, 10:00 AM at St. Michael Parish in Sioux Falls with burial to follow at St. Ann's Cemetery in Humboldt.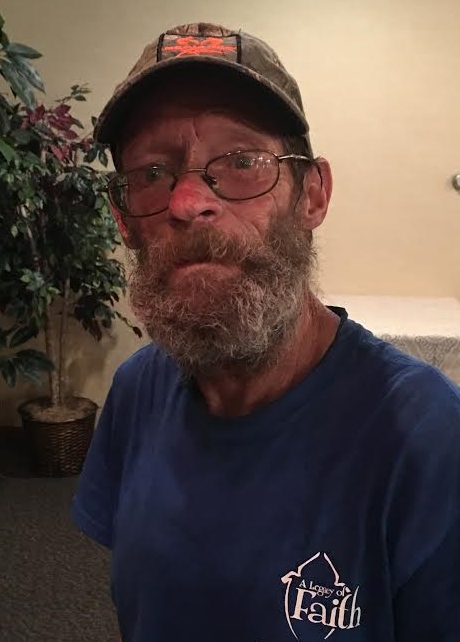 Robert Petersen - Print this obit
Robert Petersen passed away on November 2 2016 at Avera McKennan Hospital in Sioux Falls. Robert was born March 27,1955 to Ray and Bernadine (Neuman) Petersen in Sioux Falls.
Robert had a love for cars, he owned his own body shop and was said to be one of the best bodymen around!
Robert is survived by his three children: Shawnda, Baltic, Scott and Jamie, both of Sioux Falls, 4 brothers: Ray (Pete), Arizona, Ronnie, Rocky, both of Minnesota and Russell, Bridgewater; 2 sisters: Tammy Brown and Joan Eberle, both of Sioux Falls; nine grandchildren and many nieces and nephews. He was preceded in death by his parents, brother Ricky and sister Robin.
Visitation will be Tuesday, 6:00 PM to 8:00 PM at Barnett-Lewis Funeral Home.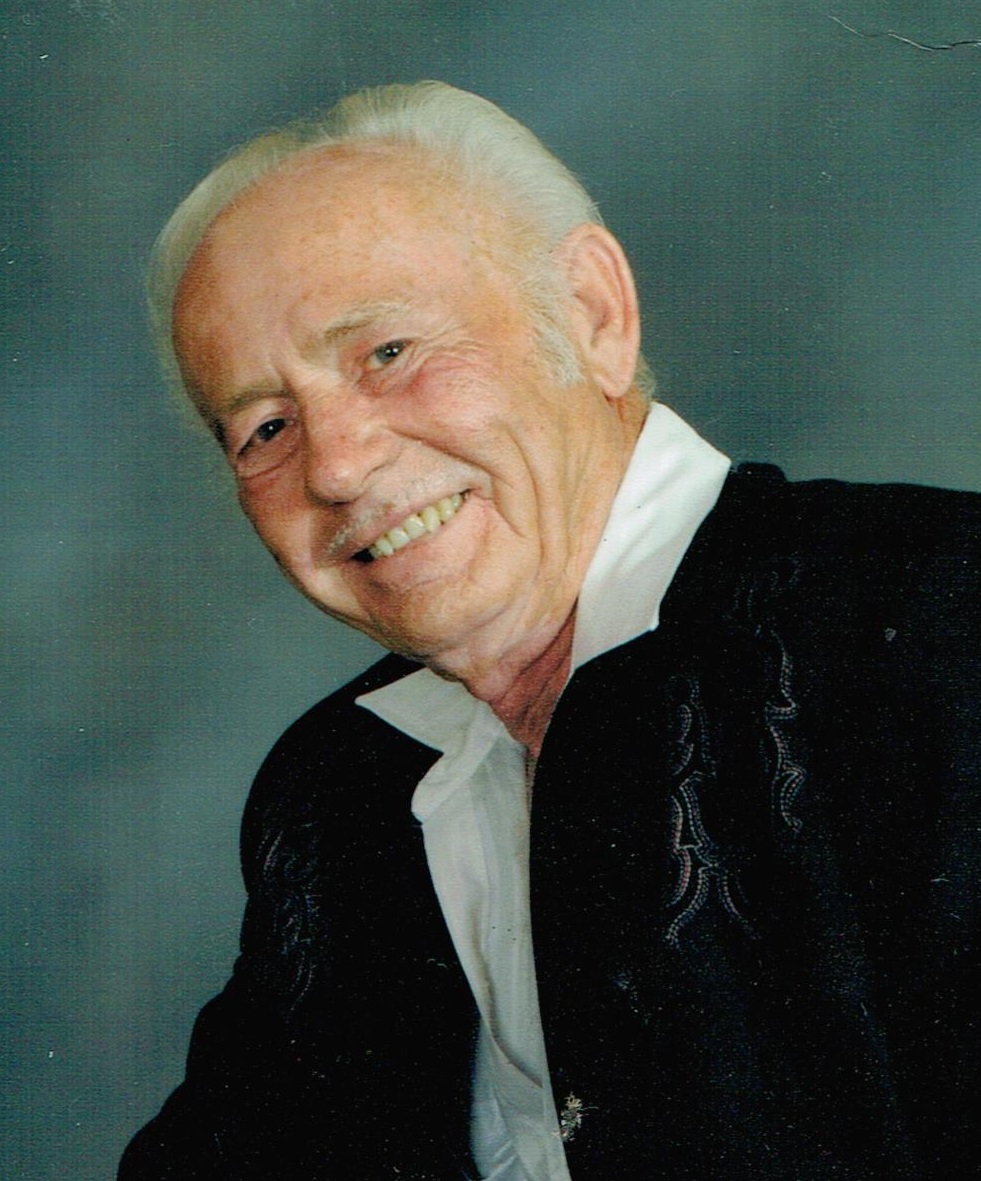 John Joseph Mentele - Print this obit
John Joseph Mentele "Jack", 72 of Sioux Falls passed away Friday October 21, 2016 at Sanford Hospital. He was born on March 17, 1944 to Peter J. and Rosa M. Mentele in Epiphany, SD. He was delivered by Doc Willoughby on the family farm and his siblings woke up in the morning to a big blue eyed baby brother in the cradle.
John grew up in Epiphany, attended Saint Mary's for parochial school and graduated from St. Agatha High School in 1962 in Howard, SD. He joined the Howard National Guard in 1962. He worked for the county highway department until he saved enough money to buy a farm in Canova, SD. He then farmed in Canova and worked for the county highway department. He was united in marriage in 1968 and 4 beautiful children came from that union. They lived and worked in Brookings, SD for many years. He was a county highway superintendent for Miner County and Fall River until retiring and moving back to Sioux Falls in 1999 where he held a job as a heavy equipment operator at Myrl and Roy's Paving Inc. up until his death.
Jack enjoyed working hard, gardening, camping with friends, falling asleep in Dave's garage, fishing, spending time with family and friends while enjoying a good drink and conversation. He enjoyed long conversations with Big Brother & evenings out with his sister Dorothy. He was a man of many talents and enjoyed tinkering and keeping busy.
Grateful for having shared his life are his children: Michele (James) Davies of Sturgis, Brent (Melissa) Mentele of Emery, SD and Mary (Justin) Cahill-Surber of Victoria, TX.; 11 grandchildren: Griffin Davies, Lillian Mentele, Madison Mentele, Faith Cahill, Brenna Cahill, Lukus Mentele, Ren Davies, Lane Davies, Wyatt Cahill-Surber, Clara Cahill-Surber, and Marshall Cahill-Surber ; siblings: Gerald, Theresa, Fritz, Dorothy, Carl, and Debbie. He was preceded in death by his parents, son, Bradley Mentele, granddaughter Baby Girl Davies and son-in-law, Joel E. Cahill.
Visitation will be Wednesday, 6 PM at Barnett-Lewis Funeral Home with a Scripture Vigil at 7 PM. Mass of Christian Burial will be Thursday, 11 AM at Epiphany Catholic Church in Epiphany, S.D.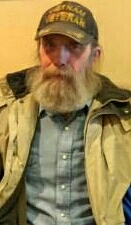 Gregory Frederickson - Print this obit
Gregory Frederickson passed away on October 7th, 2016. He was born on October 24th, 1947 in Sioux Falls, SD. He enlisted in the Marine Corps in 1968 and served in Vietnam. He was honorably discharged in 1972.
After his service, he came back to the Sioux Falls area where he met Linda Wick. They moved to Colorado where Greg attended school for aviation mechanics. Greg and Linda were married in Thornton, Colorado.
Greg is survived by his wife: Linda; his three sons: Jason (Tennille), Ryan, and Jacob; and his grandchildren: Ethan, Jared, Kain, Seattle, and Kaleb; his three sisters: Jane Klutman, Patty Hauk, and Mary Frederickson; his brother: John (Paulette); his aunt: Fern Vermillion; and many nieces and nephews.
According to his wishes, there will be no services. The scattering of his ashes will take place in the Black Hills at a later date.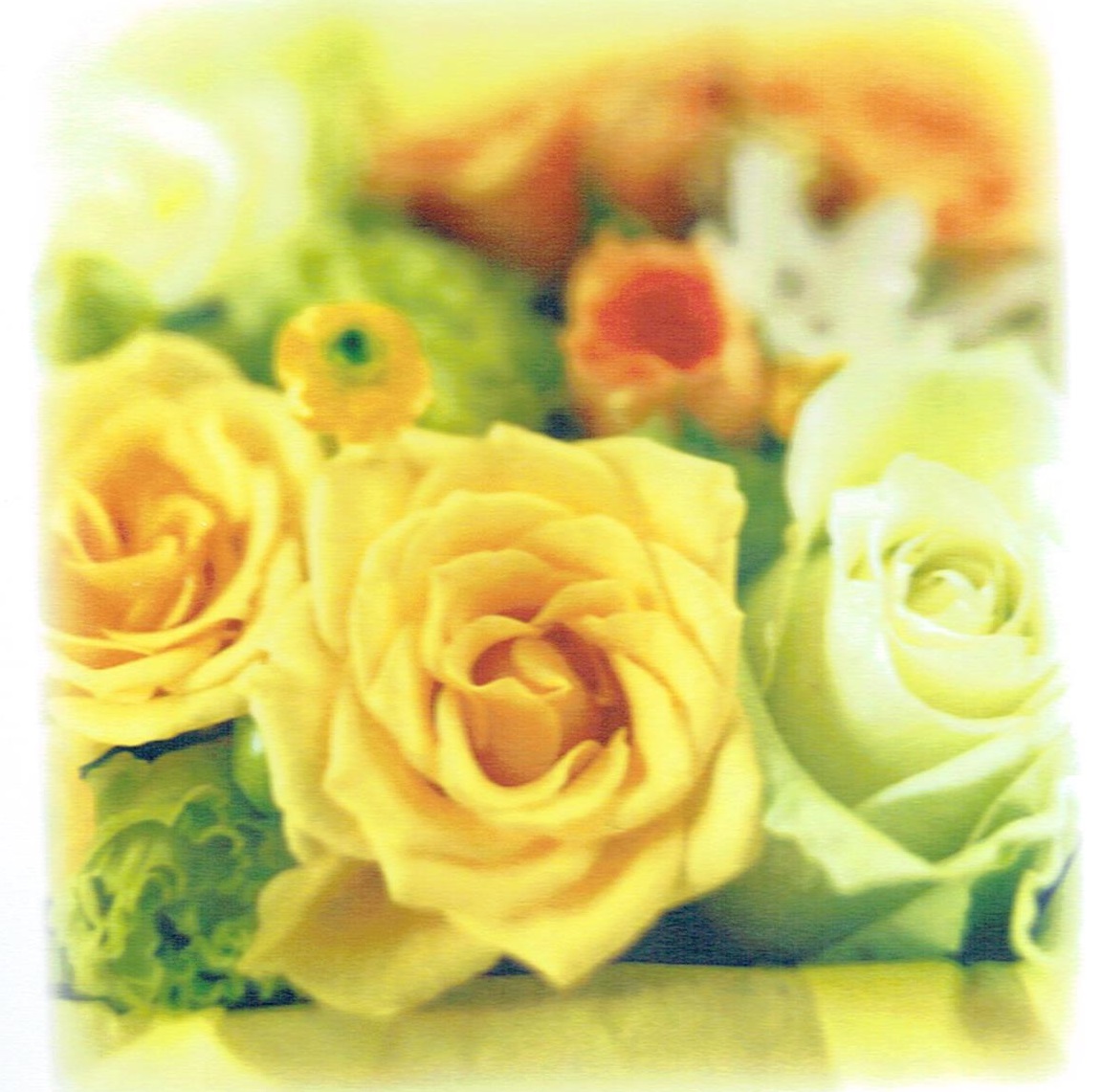 Anthony Richardson - Print this obit
Anthony Richardson, 60 passed away October 11, 2016 in Sioux Falls, South Dakota.
A Memorial Service is being held at the Correctionville Community Center at 312 Driftwood Street, Correctionville, Iowa from 4 to 6 PM, SaturdayOctober 22.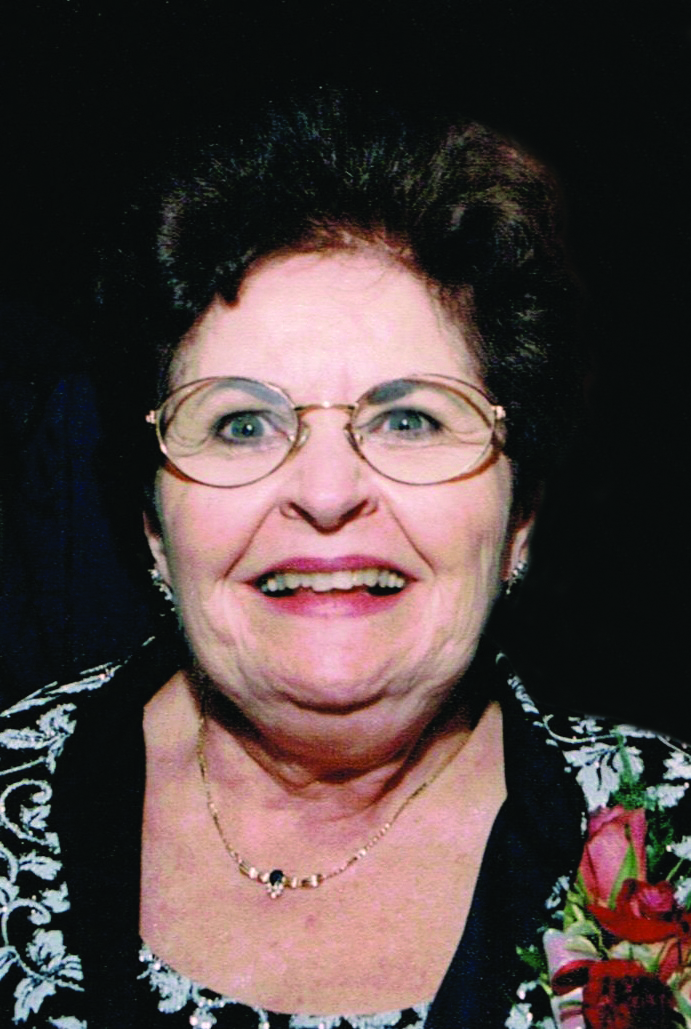 Rita J. Lewis - Print this obit
Rita J. Lewis, 72, died Saturday February 21, 2015 at her beloved residence of Wall Lake, South Dakota.
She was born to in Montrose, South Dakota on November 7, 1942 to Marion and Isabel (Fleming) Wheeler. She grew up in Montrose and graduated from Montrose High School in 1961. She married Elery "Skip" Lewis on February 27, 1965 at St. Joseph Cathedral in Sioux Falls.
Rita held various bookkeeping positions for local businesses until 1977. Thereafter, she worked along side her husband at Barnett-Lewis Funeral Home. She spent her life serving others; lifelong member of the Catholic Daughters of the Americas, Board Member of the Dakota Catholic Credit Union, Board Member of the Crippled Children Hospital and School, and Girl Scout Leader.
Grateful for having shared her life are her husband: Elery "Skip" Lewis; children: Lisa (Kent) Huemoeller, Kathy (Rob) Junker and David (Erin) Lewis; eight granddaughters: Kelli, Terra and Jenna Huemoeller, Taylor, Allison and Lindsey Junker, and Paige and Paiten Lewis; brother-in-law: Rodney Bindert of Brookings, SD; and numerous relatives and friends. She was preceded in death by her parents, sister, Nancy (Wheeler) Bindert, several infant brothers and sisters, and a granddaughter, Lauren Lewis. Memorials may be directed to the Sioux Falls Catholic Schools.
Visitation will be Thursday, 5 PM at Barnett-Lewis Funeral Home with a Scripture Vigil at 7 PM followed by a Catholic Daughters of the Americas Rosary. Mass of Christian Burial will be Friday, 11 AM at St. Michael Parish with burial at St. Patrick Cemetery in Montrose.