Click here to view Archived Services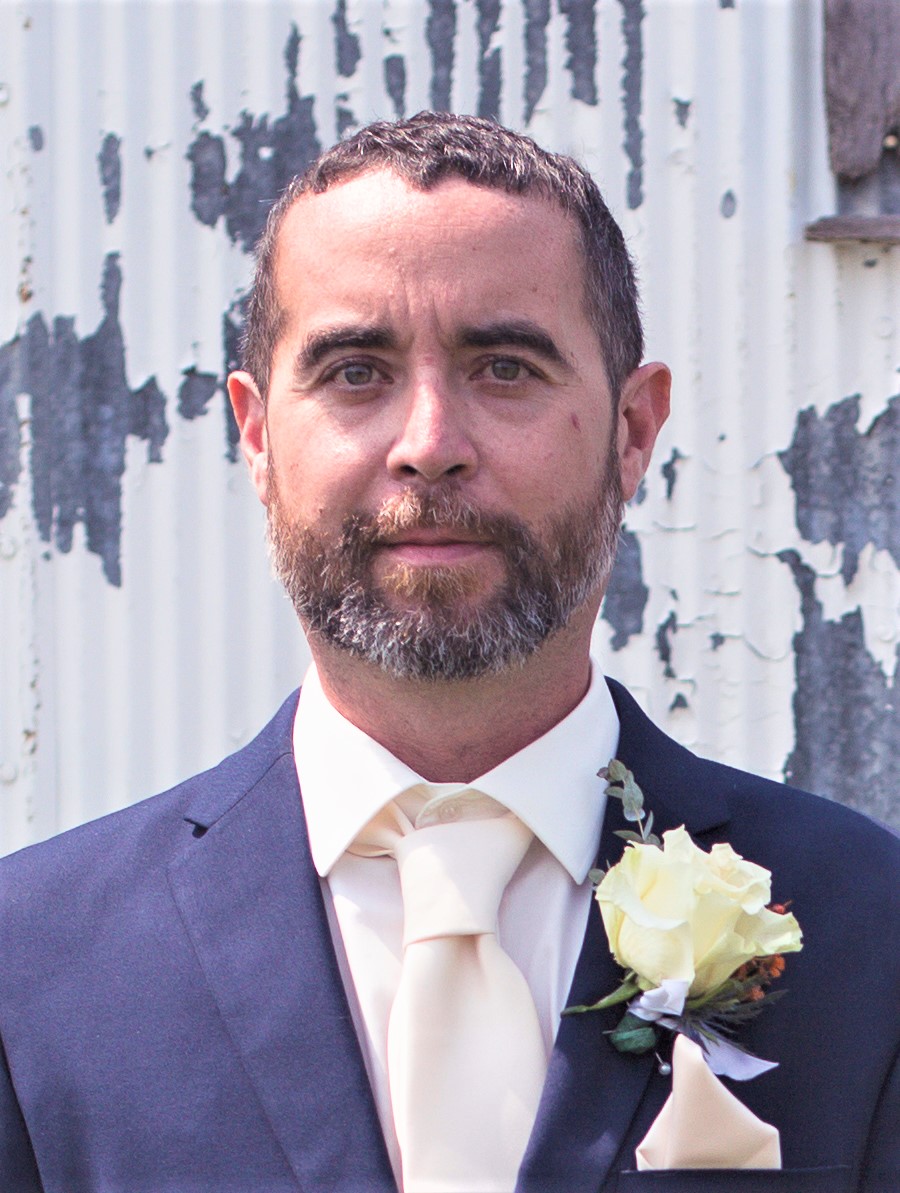 Jason Christopher Arthur Telgren - Share this obit - Print this obit
Jason Christopher Arthur Telgren passed away on January 16, 2023 at age 42. Jason was born on March 20, 1980 to parents Cliff and Cindee in Rapid City, SD. Growing up, Jason always showed a love for all things technical. He could speed-read lengthy books, build just about anything, and craft mazes and forts the size of the living room. He enjoyed playing baseball, which Cliff and grandpa Arch loved watching. Additionally, Jason attended a Norwegian summer camp twice, followed by the trip of a lifetime to Norway with grandparents Grant and Mary Peterson. At 12 years old, Jason was baptized at First Baptist Church in Brookings, SD. 
After graduating from Brookings High School in 1998, Jason made the decision to join the U.S. Army and graduated on a hot, sweaty day in Fort Benning, GA in 2000. He proudly served for three years in the 3rd U.S. Infantry, The Old Guard in Fort Meyer, VA. The time he spent in service impacted his life greatly, especially after serving at the Pentagon on 9/11. Jason and Stacie DeBough moved back to Brookings, SD where they were married in 2002. They later welcomed two children: Hunter in 2003 and Abbie in 2007. In 2021, Jason remarried Elissa Hohbach. 
Jason had many hobbies including cooking, gardening, and hunting. He owned many pets throughout his lifetime and caring for his dogs certainly brought him joy. His grandma Yoshi often invited him to play bingo at the VFW with her - one time they even won $800! Among Jason's favorite activities, watching the Vikings and the Twins ranked highly. He was avidly loyal, teaching his kids from a young age that the Vikings would always be better than the Packers. He attended many Twins games and especially enjoyed bringing Hunter and Abbie with him. In addition to his love for sports, cooking his favorite meals for his family was always a favorite pastime. There were a few meals that ranked supreme in his mind: beef stroganoff, sour cream meatballs, and enchiladas. However, nothing could top Jason's love for homemade egg rolls. The number he could eat in a single sitting almost belonged on a TV show! No one could rival him, although many tried. 
Jason was loved and will be missed by his family: wife Elissa Telgren; children: Abbigail and Hunter Telgren; parents: Cliff Telgren, Cindee and Charlie Siver; sisters: Katee (Bruce) Paine, Allison Siver, Malloree (Ryan) Argust; aunts and uncles: Nancy (Greg) Rodriguez, Suzee (Craig) McMacken, Randy (Connie) Peterson; in-laws: Brad, Ellen, and Seth Hohbach; grandparents: Yoshiko Telgren, Grant Peterson; and many cousins, nieces, and nephews. Jason was preceded in death by grandfather: Arden Telgren; and: grandmother Mary Peterson. 
A private family burial will be held at the South Dakota Veterans Cemetery in Sioux Falls, SD on January 30, 2023 followed by a public celebration of Jason's life at the VFW in Brookings, SD on January 30, 2023 from 2:00 PM - 5:00 PM.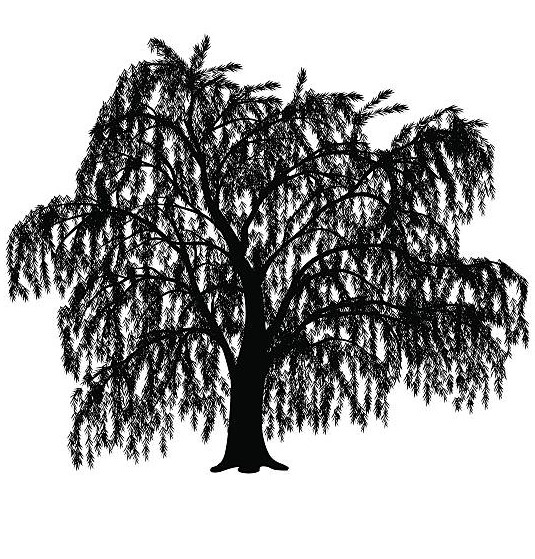 Robert Charles Jenneman, - Share this obit - Print this obit
Robert Charles Jenneman, 81, passed away at his home on January 3, 2023. He was born on November 1, 1941 in Sioux Falls, SD to Robert and Dorothy (Melbrech).
Visitation will be Friday, January 20, 2023 from 5:00 PM - 8:00 PM at Barnett-Lewis Funeral Home.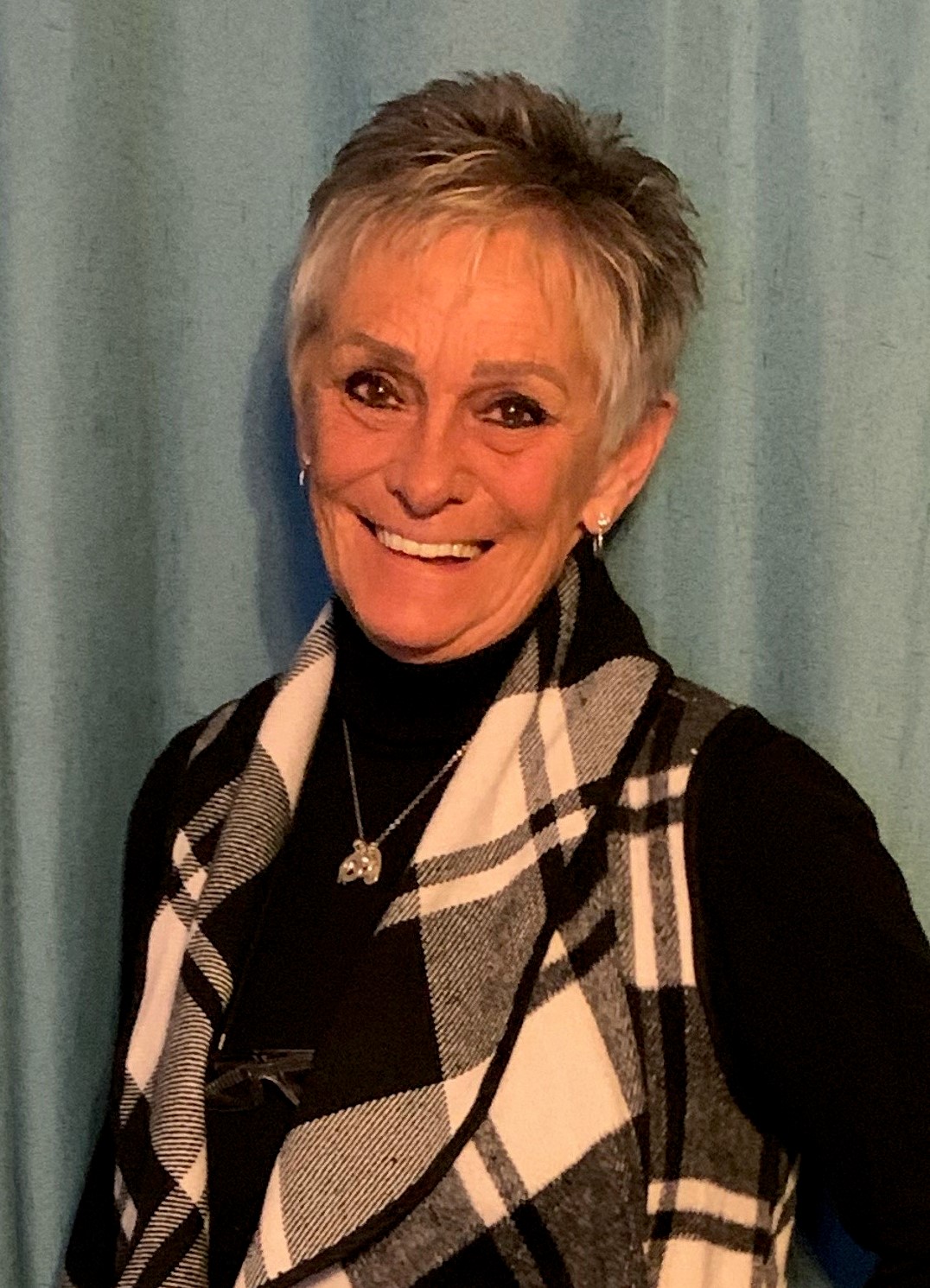 Mary Josephine Smith - Share this obit - Print this obit
Mary Josephine Smith from Sioux Falls, SD, passed away peacefully on January 12, 2023, at age 72. Mary was born in Sheldon, Iowa on October 7, 1950 to John and Agatha Epping, (Krogman). Mary grew up in Sheldon with her five siblings and attended St. Patrick's School for elementary and later Sheldon High and graduated from Watertown High.
She eventually made her way across the U.S. to California where she met Ron Chinn in the late 1970s. They would later marry and welcome three daughters, Mandy, Marra, and Melissa. When Mary became a widow in 1992, she moved back to Iowa to be closer to her mother and siblings. Many years later, she was introduced to James "Jim" Smith by a mutual friend. The pair wed on June 28, 2008 and forged ahead as true "partners in crime" and were the best of friends. They deeply loved and respected each other and were together until the very end.
Mary is survived by her husband: Jim Smith; daughters: Mandy, Marra (George) Allen, and Melissa; step-son: Shawn; and step-daughter: Lindsay; three grandchildren: Jailyn (7), Dahlia (6) and Zayden (4); brothers: Bob (Suzi) Epping, Steve Epping, and Jerry (Penny) Epping; sister: Charlotte Mercer; plus countless friends and family. She is preceded in death by her parents, brother: Ron; sister-in-law: Judy; and many other friends and family.
Those who had the privilege of knowing Mary valued her kindness and warmth. Her Sunday breakfasts were famous as were her homemade chocolate cakes and potato salad. You could always count on Mary to be funny and sassy. With a twinkle in her eye and a pep in her step, she knew how to have a good time and made sure her company had just as much fun. More than anything, she loved her husband, kids, and grandkids. She relished being a "Mama" and was proud her legacy lived on through her grandkids.
During the summer, you could find Mary at Iowa's great lakes camping and golfing with friends and family. She loved to sit outside with her dog, Toby girl on her lap and a cold Bud Light in her hand. Together with Jim and loved ones, Mary would sit around the fire laughing, sharing stories, and making memories. Mary's carefree spirit and loving nature will be remembered by all those blessed by her beautiful soul and dazzling smile.
A Celebration of her life will be held on Sunday, January 22, from 2 PM – 5 PM at Shenanigans Sports Bar & Grill at 1903 S. Ellis Rd., Sioux Falls, SD 57106.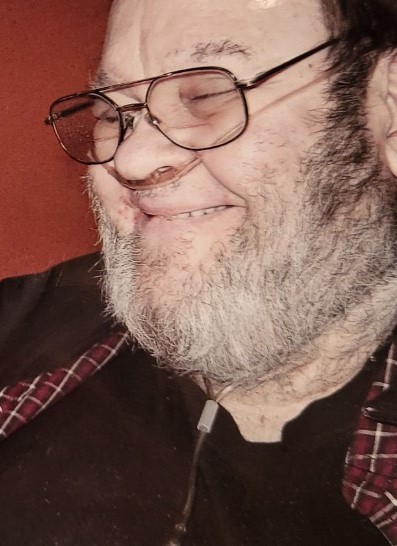 John Joseph Adams - Share this obit - Print this obit
John Joseph Adams Jr. of Sioux Falls, SD passed away Tuesday, January 10th, 2023 at age 76.
John was born June 2nd, 1946 to John and Dorothy Adams. He was raised in Sioux Falls where he graduated from Washington High School. After high school, John briefly served in the Army and was discharged under Honorable Conditions. He then attended Hanson Mechanical Trade school where he obtained a certificate for auto and diesel mechanics.
John loved cars and spent many years of his life as a mechanic/driver. He was known by many as for his sense of humor. He enjoyed American history and rarely would miss a NASCAR race on television. 
John is preceded in death by his parents and his brother David. He is survived by his children; Deborah, Joshua, Jeremy, Becky, Amy Jo, Amy Lynn, Crystal, Brian and Patrick; as well as his grandchildren: Kasandra (Rory Mae and Parker), Brayden, Noah, Mahli, Macy, Jadalynn, Anberlyn and Oaklynn. 
Visitation will be Monday, January 16, 5:00 PM with a family led service at 6:30 PM at Barnett-Lewis Funeral Home.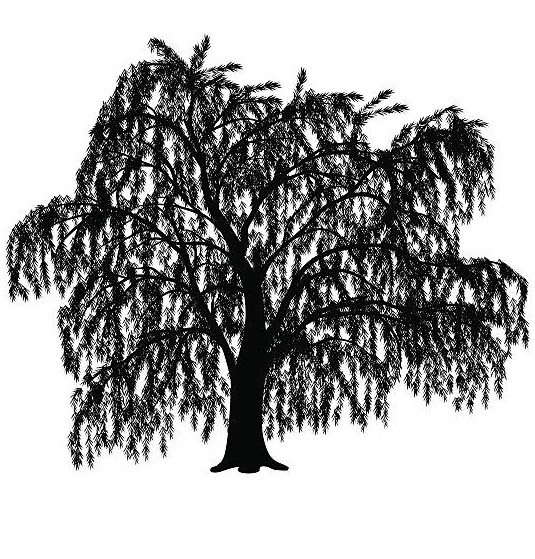 Ken Melius - Share this obit - Print this obit
Ken Melius, 72, of Sioux Falls, died on January 6, 2023 at USD Sanford Medical Center in Sioux Falls. In September 1950 Ken was born in Faulkton, SD to Marvin and Leticia (Moreland) Melius. He attended Faulkton Elementary and High School, graduating in 1969. Ken obtained a B.S. Degree from Northern State University, graduating in 1974.
Ken married Sue Ellen Sommers of Aberdeen in 1978. Ken was fortunate to have three different careers in his life, each 13 years long. First, he was a Court Service Officer for the 5th Judicial Circuit in Aberdeen. Next he was executive director and lobbyist for the South Dakota State Employees Organization in Pierre. Then he was executive vice president for the South Dakota Association of Plumbing, Heating and Cooling Contractors in Pierre. Also, during his life he founded a book publishing company and helped his parents on their farm. Ken organized and was part of a group of volunteers who created a thriving ice hockey program in Pierre and Ft. Pierre in the late '90s.
Ken is survived by his wife: Sue; a beautiful woman who enriched Ken's life in so many ways and she is the true North Star for their kind, and generous children: Dmitri (Brittni), and their children: Henry and Hattie of Littleton, CO, Andre (Julie), and their son: William of Eau Claire, WI, Miguel (Seul), and their son: Lincoln of Edina, MN and Maria Christianson, and her children: Austin, Blakely and Brecken of Sioux Falls; his brothers: Robert of Faulkton, SD, Michael (partner Marla) of Hermosa, SD; his sister: Nancy Adkison of Ivins, UT; and his aunt: Mary Anne Keefe of Huron, SD. He was preceded in death by his parents, Marvin and Letty and an infant son, Michael.
Barnett-Lewis Funeral Home of Sioux Falls is in charge of arrangements. Memorials can be directed to the Boys and Girls Club of the Sioux Empire at 100 South Spring St., Sioux Falls, SD 57104. barnett-lewis.com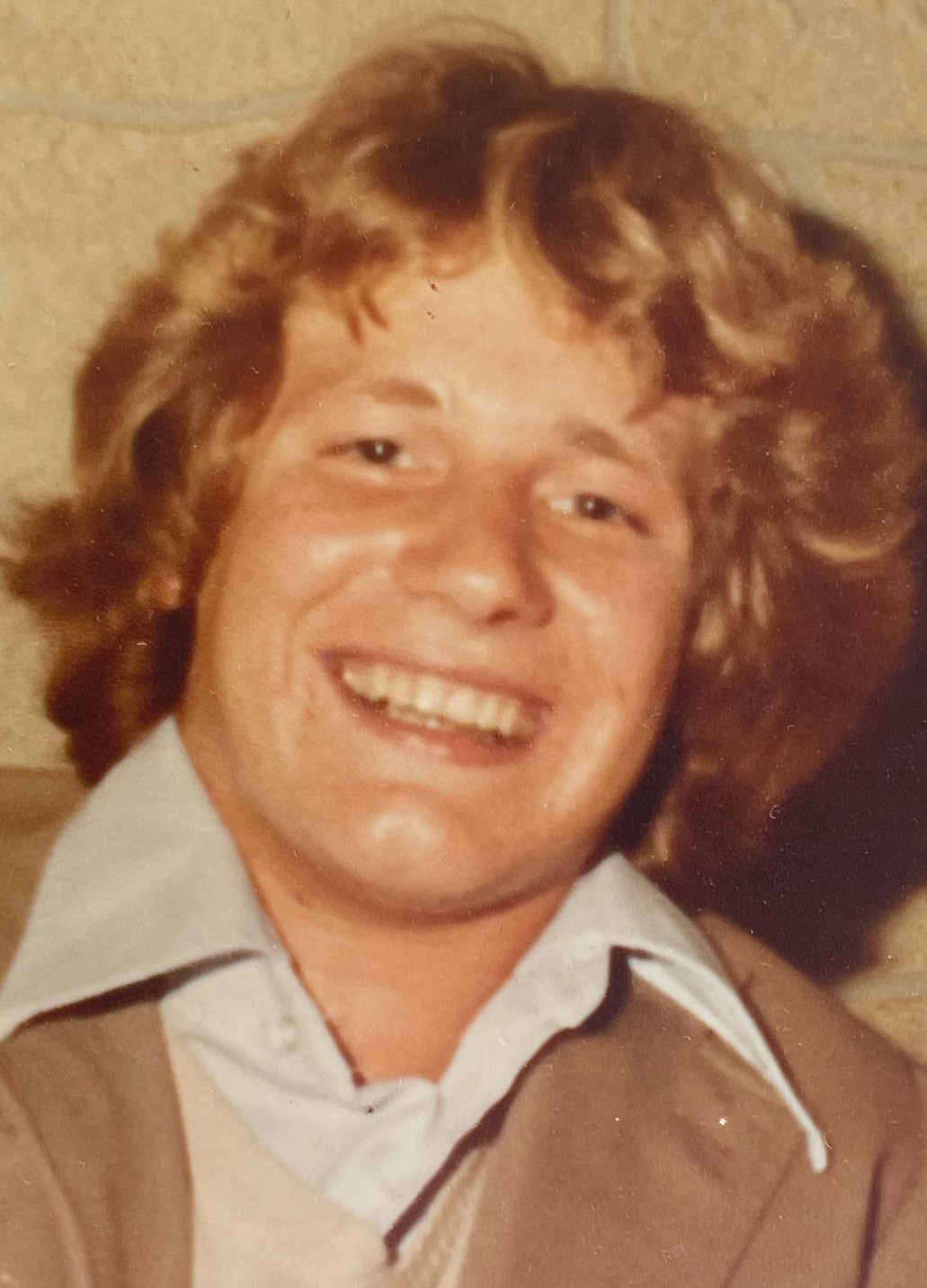 John Dominic Nelson - Share this obit - Print this obit
John Dominic Nelson, age 63, passed away January 8, 2023 at Sanford hospital in Sioux Falls, SD.
John was born on April 14, 1959 to Martin and Eileen Nelson in Sioux Falls. He grew up in the Cathedral district surrounded by his large family of eight siblings, lots of aunts and uncles, and tons of cousins.
Growing up, John loved that he was a "Northender", playing foosball and riding in convertibles. John was very active and won several awards for physical fitness at the Boy's Club.
John had a talent for building things and was a co-owner in Nelson Construction. It was a skill that led him to Las Vegas, where he could also indulge in one of his favorite games: poker. His gift for bluffing was only surpassed by his gift of gab.
John enjoyed being an uncle and was a great brother. He was loved and will be missed by his family. He is survived by Marty (Lonie) Nelson, David (Dorothy) Nelson, Duane (Sally) Nelson, Bernadette Nelson, Jay Nelson, and Joseph (Alicia) Nelson. He was preceded in death by his loving parents, sister Marleen Flannery and brother Richard Nelson.
Visitation will be Saturday, January 14, at Barnett-Lewis Funeral Home with family present 2-4 pm. A rosary will be prayed at 3pm.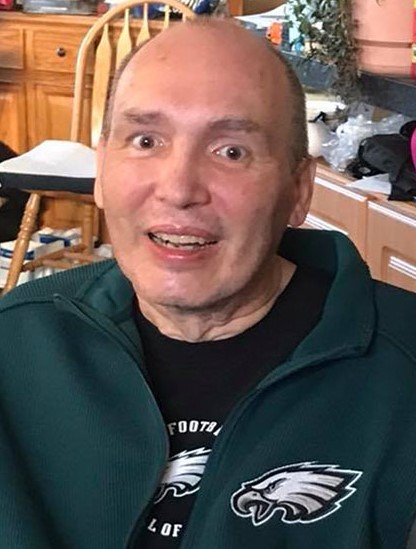 John W Huber, Jr. - Share this obit - Print this obit
John W Huber, Jr. passed away in his home on January 4, 2023, after a nearly six year battle with ALS.
John was the oldest of five children, born to John W. Sr. and Mardel B. (Dieckman). He attended school primarily in Sioux Falls where he also enlisted in the Air Force. John left for basic training after graduating from high school in 1979.
He met Shirley Webb at the Defense Language Institute in 1979 and they married on May 25, 1980. They moved to Clark Air base in the Philippines in 1981. While serving in the Philippines they welcomed a son, Kyle and a daughter, Shannon. Then in 1984, they moved to Texas and then on to Hahn Air Base, Germany in 1986. John served in the Air Force for 11 years and received an honorable discharge on June 11, 1990. In 1990, the family moved to suburban Philadelphia, Pennsylvania where John began his career as a computer programmer. It was in Philadelphia where John's love of the Philadelphia Eagles began. He took Kyle to every Eagles home opener and the entire family went to Sunday games when the Philadelphia Phillies were in town. In 1998, John landed a new job near Colorado Springs and the family moved to Falcon, Colorado. After more than 20 years together, the marriage ended amicably.
John was very proud of his education and his career, he earned his Bachelor's degree in Computer Science from the University of Maryland and earned his Master's in Computer Science from Regis University in Colorado. He was very intelligent and had top security clearance both in the Air Force and during his career as a computer programmer, he even wrote his own computer language.
John met Cynthia Warner early in 2003 and they were married December 6, 2003. They celebrated their union with a honeymoon cruise. The newlyweds were both geeks and sci-fi lovers and anyone who knew John, knew he loved Star Trek - anything Star Trek. They also shared a love of dogs. John didn't care that Cyn had quite the crew and wanted to foster more. They moved their ever growing dog family to an acreage outside Peyton, Colorado. They volunteered at the National Mill Dog rescue to get dogs ready for a new forever home. John was in heaven at the acreage. He spent hours building fences, having a barn built and buying a tractor. He loved to garden and spent hours tending it and watching it grow. We all enjoyed a bounty of fresh vegetables for years. John and Cyn also loved horses and added three to round out their menagerie. One of John's other hobbies was brewing beer and he made some marvelous brews over the years. They loved traveling and took several more cruises and an incredible trip to Aruba. Their last trip was motorcycling around New Mexico and Arizona. They split for a short time but remarried in a small ceremony on February 18, 2020.
John was diagnosed with bulbar onset, amyotrophic lateral sclerosis in April 2017, (ALS) which is often referred to as Lou Gehrig's disease. In the first months, his daughter Shannon helped care for him and take him to appointments. As his symptoms increased, his nephew Beau went to stay with him in Colorado. He drove John to and from work, cooked and took care of the dogs. John moved to Sioux Falls in December of 2017 to be closer to family. He lived with his sister Debbie and brother-in-law, Kevin. They moved to a new house in June of 2018 that would accommodate John's growing medical needs. Debbie left her job in July of 2018 to become John's full-time caregiver. During the years he went to concerts from Brookings, SD to the Hard Rock Cafe in Sioux City, Iowa. John loved music and especially loved going to live concerts. At home he kept himself occupied listening to music and books. He loved watching football - specifically the Eagles and when he wasn't watching football, he and Kevin would watch movies and DVDs of their favorite television series.
The entire family is extremely grateful for the love, care and support provided by the nurses and caregivers from the VA and home healthcare services including; Traci, Lyla, Molly, Chase, Machelle, Brooke, Kathy, Joe, Barb, Kaylea, Emma, Emily, Starr, Diane, Roberta, Jill, Cassie, Alondra, Nick, Patsy and so many more.
Grateful for sharing his life are Cyn Warner (Albuquerque, NM); son Kyle (Rosalba) Huber (Bakersfield, CA); daughter Shannon (Joey) Warner (Peyton, CO); sister Debora (Kevin) Stene; brothers Don (Lori) Huber; Scott (Terri) Huber; Toby Huber (all of Sioux Falls, SD); grandchildren Natalia and Ian Huber (Bakersfield, CO); and Junior and Julianna Lenn and Kailey and Levi Warner (Peyton, CO); Donna (Dwayne) Kerkove (Lennox, SD); Shirley (Webb) Hook (Ft Worth, TX); along with many other aunts and uncles, cousins, nephews and nieces; and friends. John was preceded in death by his mother Mardel (Huber) Gillen, father John W Huber Sr, step-father Dale Gillen, niece Chelsea Huber.
Visitation will be Friday, January 13, 5:00 PM at Barnett-Lewis Funeral Home with a time of sharing at 6:30 PM.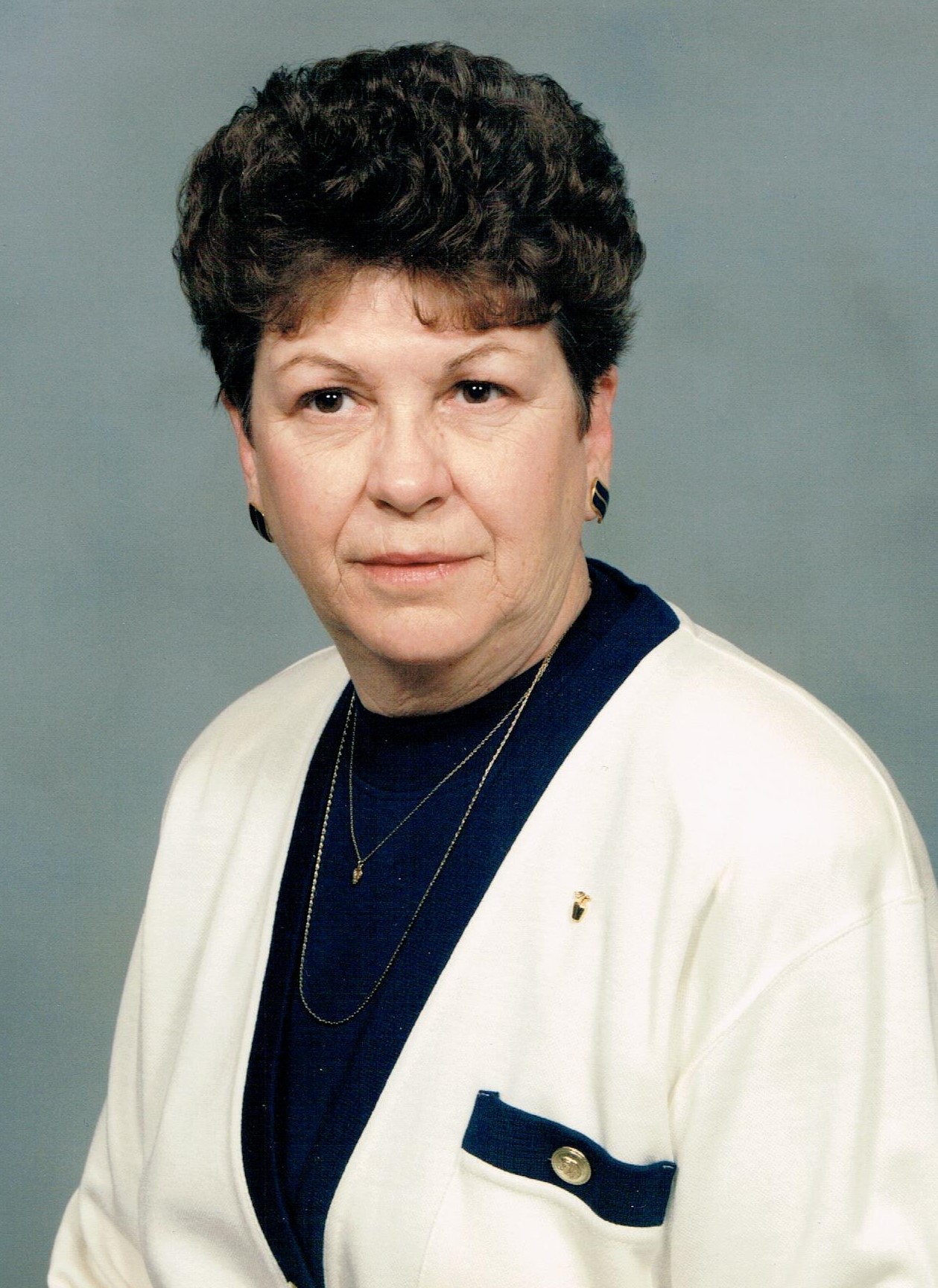 Marilyn Ann McCollar - Share this obit - Print this obit
Marilyn Ann McCollar, 83, passed away January 1, 2023 at the Good Samaritan Center in Sioux Falls. She was born on July 12, 1939 to Neil and Florentine (McDonnell) McCollar in Sioux Falls.
Marilyn attended Cathedral High School and graduated from St. Benedict's. She received her Bachelors, Masters and PHD from College of St. Benedict's in St. Joseph, Minnesota.
Marilyn taught 8th grade English for 38 years. She enjoyed spending time with her family, friends, and most of all, her puppies. She volunteered for many years at Avera McKennan, Hospital and the Good Samaritan Center. She also loved to read.
The McCollar family wishes to extend their thanks and appreciation to the wonderful staff at the Good Samaritan Center; and especially to her roommate, Cheryl Johnson.
Marilyn is survived by her brothers: Roger (Sheree) McCollar and Gary (Kathy) McCollar; sisters: Suzanne (Dale) Pederson and Judy Smith; many nieces, nephews and good friends. She was preceded in death by her parents; sisters: Mary Reiners, Linda McCollar and Carolyn Peterson; brother-in-law: Denny Reiners; nephew: Chris Reiners; and niece: Sheila Walters.
Visitation will be Sunday, January 8, 5:00 PM at Barnett-Lewis Funeral Home with a Scripture Vigil at 6:30 PM. Mass of Christian Burial will be Monday, January 9, 10:00 AM at the Cathedral of St. Joseph.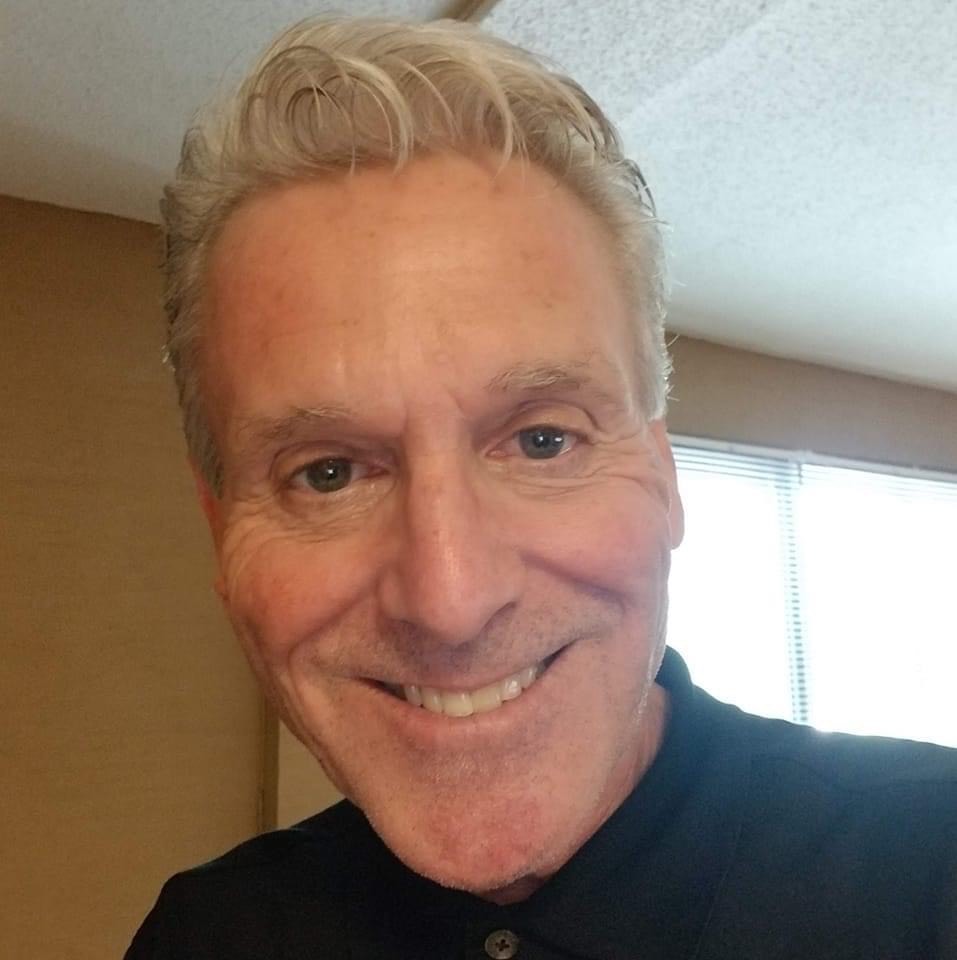 James Frankman - Share this obit - Print this obit
James Frankman passed away on December 26, 2022. He was born on December 28, 1952 to Wayne and Dolores (Hauswald) Frankman in Sioux Falls, SD. Growing up James was active in sports, cars, photography, and religion. He held the record the 100-meter dash at O'Gorman High School until the 90's.
On October 30, 1976, James married Donell Mennenga. Together they had 2 children, Dustin and Shannon Frankman. Dustin married Brianna Ishmael and they have 2 children, Chloe and Warren. Shannon has 1 Child, Leila.
James's calling in life was sales where he worked in the automotive business with his brothers, son, and nephews. He retired from Frankman Motor Company in 2020.
Grateful to having shared his life are his children and grandchildren, 4 sisters- Carol (John) Wolpert, Diane Smith, Mary Jo VanAnne, Barb (Kevin) Blinsmon, 5 brothers- David (Joan) Frankman, Ron (Pam) Frankman, Wayne Frankman, Patrick (Lori) Frankman, Kevin (Brenda) Frankman, and many nieces and nephews, along with many lifelong friends. James was preceded in death by his parents and 1 brother- John Frankman.
Visitation will be Wednesday, January 4, 5:00 - 7:00 PM at Barnett-Lewis Funeral Home. Mass of Christian Burial will be Thursday, January 5 at the Cathedral of St. Joseph.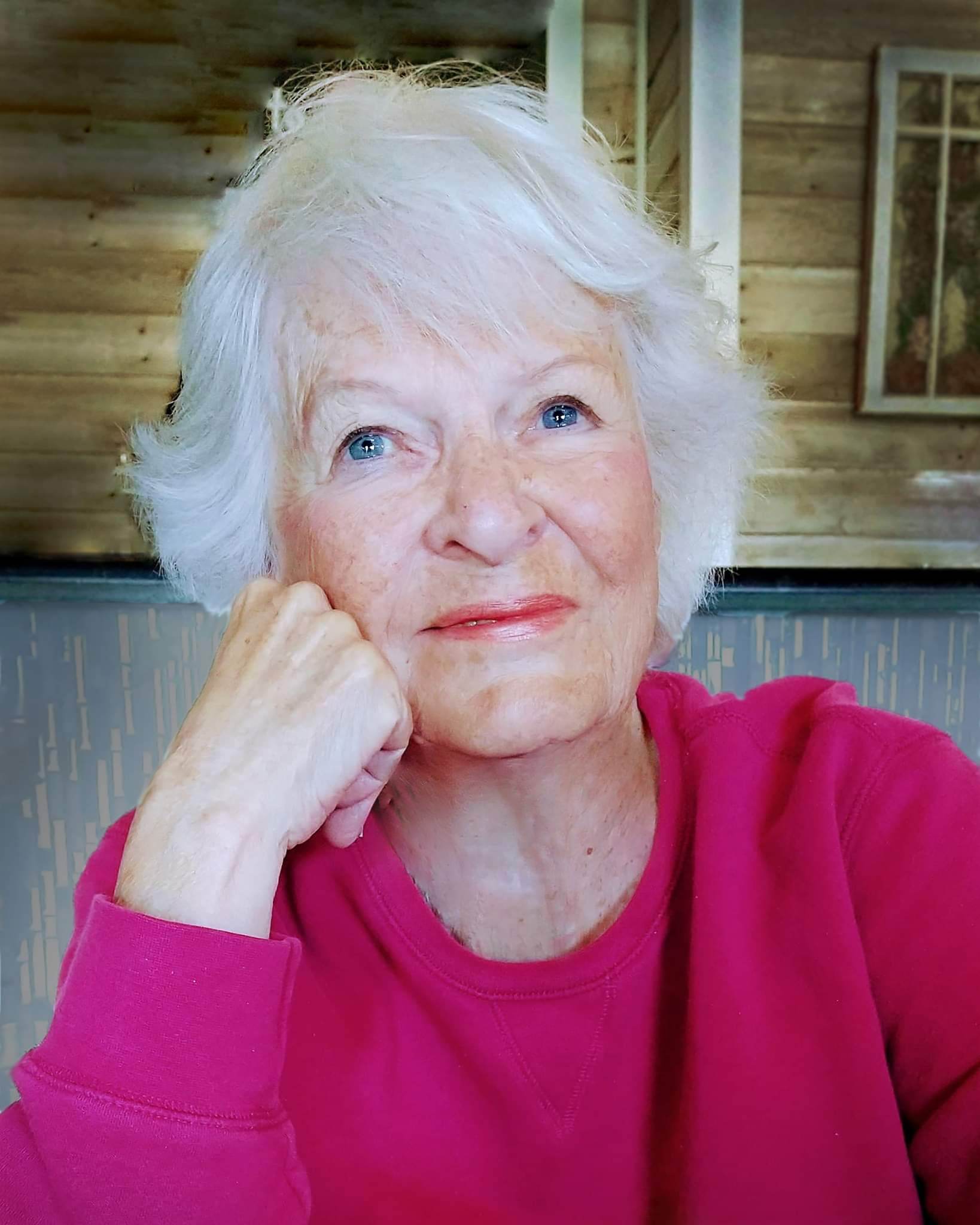 Rose Mary "Rosie" Shafer - Share this obit - Print this obit
The Visitation for Rosie has been cancelled. Mass of Christian Burial is still on schedule.
Rose Mary Shafer, 84, daughter of Daniel and Rose Holmes, passed away on Tuesday, December 20, at the Dougherty Hospice House. She married Jack (Gerald) Shafer in 1963. Together with their three children, they lived a life full of laughter with seldom a dull moment. Throughout her life, she cherished her friends. They were family to her. 
  With an adventurous and playful spirit, she loved to explore and discover. Whether traveling far or staying close to home, she lived vibrantly and found as much fascination in her hometown as she did in ancient ruins in Europe. Her interests were many and she was a lifelong learner. Those of us who rode along on her journey feel fortunate.
  Rosie was born in Sioux Falls on June 27, 1938. After attending Cathedral High School and later graduating from Mount Marty College with a degree in education, she returned to Sioux Falls to begin her career as a grade school teacher. She taught at Cathedral School for 30 years and it was a passion for her. She had a soft spot for "Northenders" but loved all her students and celebrated the many cultures of the children she taught. Her love for them was even greater than her love for teaching. Her students are what kept her there until the school closed its doors in 2009. 
  Teaching was her vehicle to raise funds for parishes and grade schools in need in Central America. She inspired her students to look outside themselves and realize their power to affect change. Together they made a significant impact on children whom they would never meet but who would live in their hearts. This work led to her induction into the O'Gorman-Cathedral Hall of Fame for alumni who have given exceptional humanitarian service. 
   Rose Mary is survived by her children: Laura, twins, Dan (Vicki) and Kathleen (Steve); and grandchildren: Michael Shafer and Taran Rowland. She was preceded in death by her parents, Daniel and Rose Holmes, and her husband, Jack. 
Visitation will be Tuesday, January 3, 2022 at Barnett-Lewis Funeral Home from 5:00 PM - 7:00 PM at Barnett-Lewis Funeral Home. Mass of Christian Burial will be Wednesday, January 4, 10:30 AM at Christ the King Catholic Church. In lieu of flowers, donations may be directed to the Bishop Dudley Hospitality House.